Hillary Clinton Would Create New Office Of Immigrant Affairs If Elected President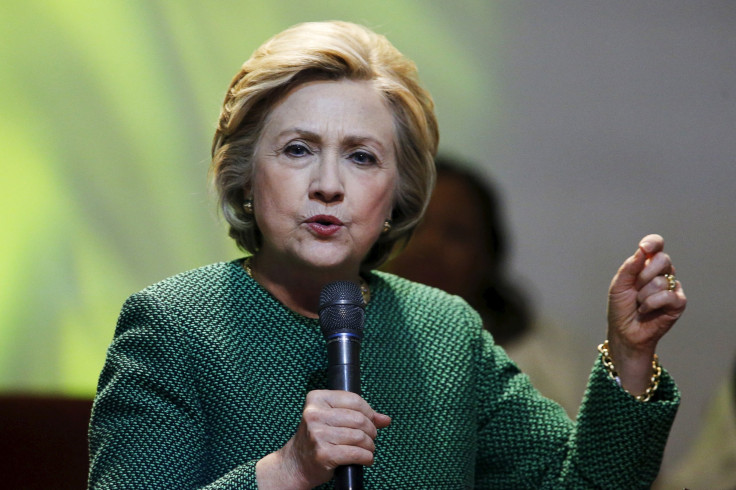 As former Secretary of State Hillary Clinton works to secure support among minority voters ahead of next week's New York primary, the Democratic presidential candidate is set to announce that she would create a new federal Office of Immigrant Affairs, Politico reported Wednesday.
The new office would coordinate policy across federal agencies, state and local governments and would work to settle immigrants and refugees in the United States. Clinton's announcement will come alongside the endorsement of New York's largest immigrant rights group: the New York State Immigration Action Fund.
She and rival Vermont Sen. Bernie Sanders have been competing in a tense battle for New York voters over the past couple of weeks, and both candidates are spending significant time in the state before voters there cast their ballots Tuesday.
Both Democratic candidates have touted their support for immigration throughout the primary season and have taken to criticizing each other's records as the race heats up. Sanders held a press call Tuesday to highlight Clinton's opposition to granting driver's licenses to undocumented immigrants when she was a senator from New York.
Clinton has previously held press calls and used surrogates to attack Sanders for voting against immigration reform in 2007, as well as his support for other bills that her campaign said would have hurt immigrants. Clinton's endorsement and announcement Wednesday come one day after she released a Spanish language ad that will air in New York City.
Clinton and Sanders each have ties to New York, but Clinton lived in the state much more recently, when she served as a senator prior to joining President Barack Obama's administration. She has typically done better than Sanders among minority voters and is banking on these demographics to help her in the Empire State.
However, Sanders has been closing the gap between the candidates, and the race next week is expected to be fairly close. This week, Clinton held an average of 52.7 percent support in New York polls, while Sanders held an average of 38.9 percent, according to Real Clear Politics.
© Copyright IBTimes 2023. All rights reserved.