Immigration Reform 2016: Undocumented Immigrant Children's School Enrollment Threatened, Report Finds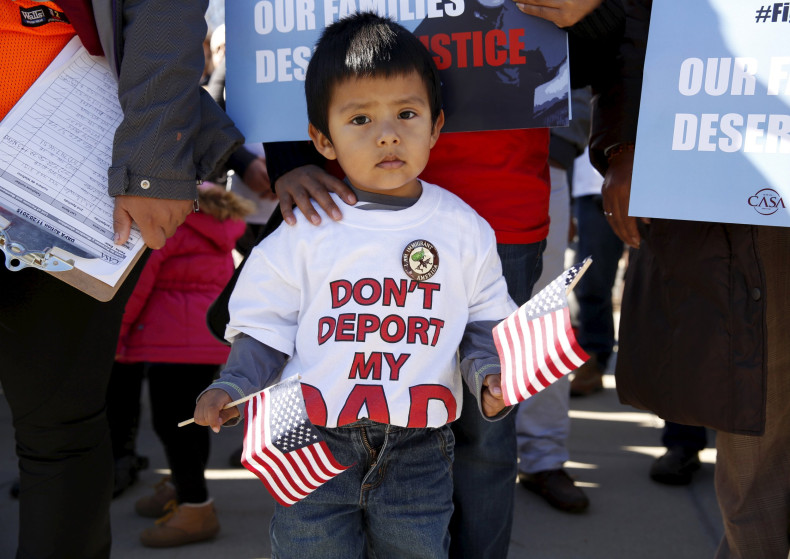 Fearing deportation should they go to school or difficult and lengthy enrollment paperwork, many immigrant children living in the United States have been blocked from getting the education they need — which the U.S. Department of Education guarantees — Georgetown University Law Center's Human Rights Institute reports.
Undocumented immigrant children often face long enrollment delays or are sent away from classrooms because of seemingly arbitrary interpretations of residency rules and state laws, the researchers said, according to the Associated Press. They are turned away even though federal law requires that all children in the country, living here legally or not, attend school through the eighth grade or until they turn 16.
"U.S. law is clear on this point — no child in the United States should be excluded from public education," Mikaela Harris, a Georgetown law student and co-author of the study, said, the AP reports. "That doesn't always play out in practice."
The Department of Education notes on its website that not only are children legally required to be in class for their daily dose of history, math and science, they are also entitled to that access, regardless of the "perceived national origin, citizenship or immigration status" of their parents. That includes unaccompanied children who arrive in the U.S., like the thousands who have crossed the border from Central America fleeing escalating violence in the past several years.
But researchers say recent deportation policies enacted by President Barack Obama that target women and children from Central America may be keeping kids at home. Just after the new year, Immigration and Customs Enforcement agents undertook raids, mostly targeting those Central American immigrants. The raids resulted in immigrants staying indoors as much as possible, including remaining absent from school and work.
The report studied school districts in Florida, New York, Texas and North Carolina. There are an estimated 775,000 children living in the U.S. without legal permission. An Immigration and Customs enforcement representative told the Associated Press that they had not seen the Georgetown report but that agency policy in general does not permit enforcement activity at schools or other "sensitive" locations.
© Copyright IBTimes 2022. All rights reserved.