Hitler's Hypnotic Effect Over Germans Overstated, According To Upcoming Biography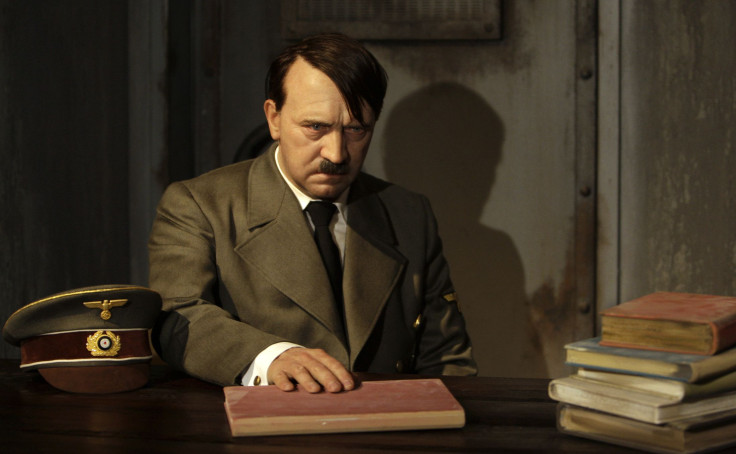 A biography of Adolf Hitler to be released Monday will indicate the Nazi leader did not have quite the hypnotic effect on the Germany that people previously believed. "Hitler," by prominent German historian Peter Longerich, will argue Hitler was more politically sharp than most think and that his ethnic and racial policies were politically opportunistic, Reuters reported.
"The question why he managed to get so far needs to be addressed: Obviously, he had the ability to exploit individual situations in his own interest and for his own aims," the author told news agency about his more than 1,200-page book.
Longerich said he doesn't believe Hitler, whose policies led to the systemic murder of 6 million Jews, was especially anti-Semitic early on in life. He began to cling to espouse anti-Semitism around 1919 to become successful in politics, the historian said.
Hitler's image as unmistakably charismatic is exaggerated, Longerich said, primarily because the Nazi party itself exaggerated it. He said the Nazi party constructed the image by pumping out photographs of large crowds at Hitler rallies, Reuters reported.
"Overall, you have a picture of a dictator who controlled much more, who was more closely involved in individual decisions than previously thought," Longerich told the news agency. "I wanted to put Hitler as a person back in the center."
Longerich looked to Hitler's speeches and the diaries of Joseph Goebbels, head of Nazi propaganda, in conducting his research. The author's most recent historical book is about Goebbels himself, who Longerich argued was narcissistically disturbed, according to the Independent.
In the Goebbels book, Longerich draws much from the propaganda master's own diary, which recounts his rabid anti-Semitism, based both on hate and paranoia. Longerich is considered a leading authority on the Holocaust, and has published other books on the Nazis and the Holocaust, including "Holocaust: The Nazi Persecution and Murder of the Jews" and a biography of Heinrich Himmler, leader of the Nazi SS and one of the people considered most responsible for the Holocaust.
© Copyright IBTimes 2023. All rights reserved.
FOLLOW MORE IBT NEWS ON THE BELOW CHANNELS