'Hocus Pocus 2' First Look Photo: Bette Midler, Sarah Jessica Parker And Kathy Najimy Reunite
KEY POINTS
The first official look at "Hocus Pocus 2" was shared as part of this year's Disney+ Day
The set photo featured Bette Midler, Sarah Jessica Parker and Kathy Najimy in their full witch costumes
Parker was also photographed in costume on the movie's Rhode Island set Thursday
Disney+ just released the first official look at Bette Midler, Sarah Jessica Parker and Kathy Najimy back together as they begin filming "Hocus Pocus 2."
As part of its ongoing celebration of Disney+ Day, the streaming platform shared a photo of the three actresses back in character as the Sanderson sisters, sporting their original costumes and their trademark hairstyles for the highly anticipated sequel to the original 1993 film.
In the snap, Parker, 56, stuns in her classic pink look, while Midler, 75, wears her green-and-purple dress and Najimy, 64, rocks her red outfit.
The three actresses, who will reprise their roles as Winifred (Midler), Sarah (Parker) and Mary (Najimy) in "Hocus Pocus 2," pose side-by-side in the set photo, which features a muted background lit by string lights.
"They're already running amok, amok, amok! @BetteMidler, @SJP, and @KathyNajimy are in production on #HocusPocus2," Disney+ posted on Twitter.
Midler also shared on Friday the first look photo, writing on Twitter, "Sistaaaaahs! 'Tis time!"
"Hocus Pocus" fans immediately took to social media to express their excitement over seeing the actresses back in costume as the Sanderson sisters and finally getting the sequel they have long been waiting for.
"Finally we are getting the second movie," one commented on Twitter.
"They literally look the EXACT SAME. That's terrifyingly impressive. Literally what is happening!?" another user wrote.
"They look exactly the same. Awesome," a third user agreed.
"These are the three fairies in Sleeping Beauty. No one can change my mind," a fourth fan added.
The highly anticipated sequel is expected to feature a flashback scene of a burning village. Last month, photos from the film's Chase Farm Park set in the U.K., where the crew built a replica of a village set in the 1670s, leaked on Twitter and gave fans a glimpse at what the scene might look like.
"Today's adventure is brought to you from the set of 'Hocus Pocus 2'!" Twitter user @DudeHorrifying shared.
On Thursday, Parker was also photographed in costume on the movie's Rhode Island set, where she was seen outside the Old Colony House in Newport, People reported.
"Hocus Pocus 2" was officially announced in December last year during Disney's Investor Day event.
Initially, Adam Shankman was set to helm the sequel with a script from "Workaholics" writer and co-producer Jen D'Angelo. But it was announced in April that Anne Fletcher will take over as the director due to Shankman's directing duties with "Disenchanted," although he will remain as an executive producer on the film.
"As heartbroken as I am that I won't be able to direct my friends Bette, Sarah Jessica, and Kathy in what is sure to be nothing short of a major event for Disney+, due to scheduling conflicts, I couldn't be more pleased to be handing over the reins to Anne, who has brought so much laughter and joy into people's lives with her previous work," he said of the changes, according to Elle.
Meanwhile, Fletcher, who is known for "27 Dresses," "The Proposal" and "Dumplin'" is "grateful to be able to play a part in bringing these witches back to life."
"Hocus Pocus 2" is set to premiere next fall on Disney+.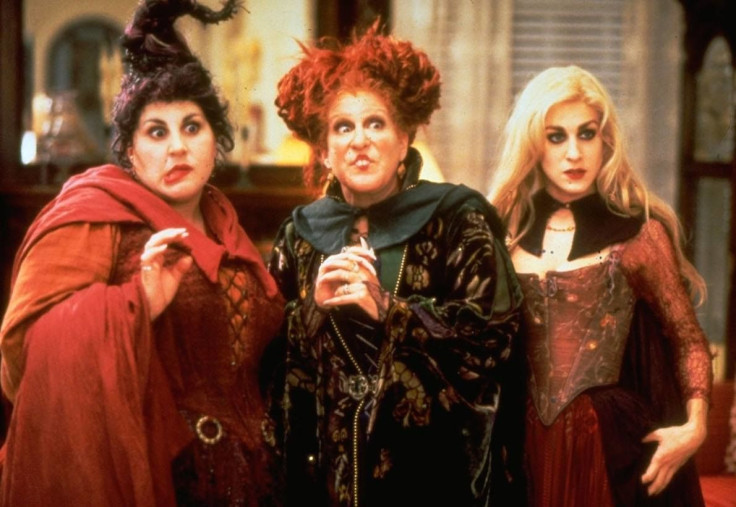 © Copyright IBTimes 2023. All rights reserved.