Hollywood Stars Are The Toast Of The Booming Booze Industry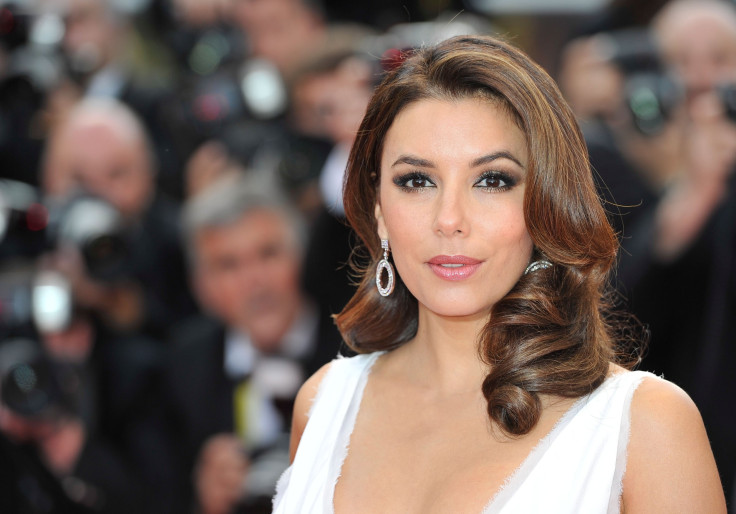 LOS ANGELES — When jockeying for space at a crowded bar, it's good to have a movie star in tow.
Americans have never had so many alcoholic options, from craft beers to small-barrel bourbons and artisan cocktails with honeysuckle extract and bee pollen. And the growing alcohol industry — sales in the U.S. topped $200 billion in 2014 — is increasingly competitive, with little room behind the bar for everyone. Spirits have been taking market share from beer for six years straight. Wine is surging too, especially red blends and upmarket bottles. To stand out from the crowd and find that lucrative niche, bold-faced endorsements certainly help — sometimes too much.
But while celebrity alcohol pitchmen have been a thing for a while — "Lost In Translation" came out in 2003 — bottle deals have picked up in recent years. This really shouldn't be too surprising in the age of Instagram advertising and MTV personalities scoring Vegas club hosting gigs. Some entertainers have gone well beyond that, seeing an opportunity in the bubbling booze biz to turn their liquidity into equity.
"Gravity" star George Clooney co-founded Casamigos Tequila with two longtime friends: nightlife impresario Rande Gerber and businessman Mike Meldman. "Extra" host Mario Lopez also has a tequila line, Casa México. And hip-hop entrepreneur Sean "Diddy" Combs has made grape-based vodka Ciroc a fixture at celebrity events, boosting its sales from 40,000 cases a year to 2 million since he became a brand ambassador (and profit-sharing partner) for the drink in 2007. Brad Pitt and Angelina Jolie own a vineyard in France where they make rosé.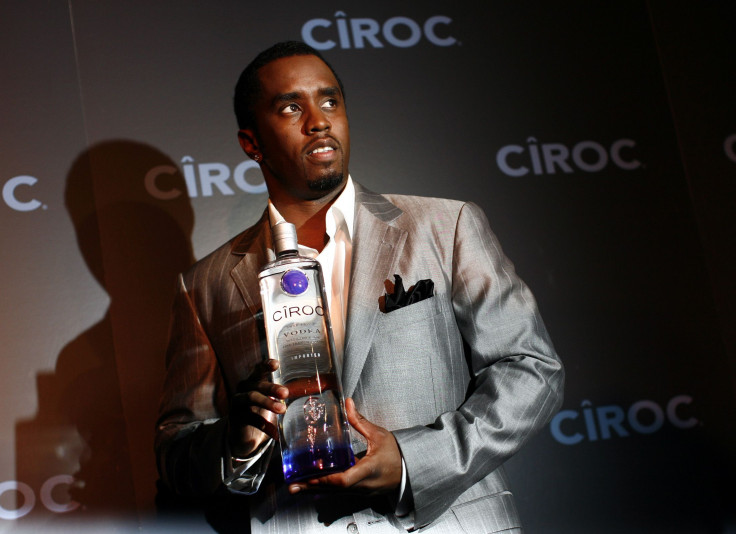 Spain's Rioja wine region also has used a touch of celebrity to give its increasingly popular vintages a little more glitz. Sales of wines from the region, which is in the north-central part of the country, have grown more than 40 percent in the U.S. in the past 10 years, according to the Rioja control board, which authenticates and promotes the region's wine.
Last month, the control board honored "Desperate Housewives" star Eva Longoria with its Prestigio Rioja prize. The board bestowed the award on former Los Angeles Laker Pau Gasol in 2011. The prize is for individuals or organizations who, through their work, have shared and enhanced the culture and lifestyle of people in wine growing regions like Rioja. But it's also been a way for Rioja to associate itself with marquee names like Longoria, Gasol, Placido Domingo and Antonio Banderas.
Jose Luis Lapuente, the director general of the control board, told International Business Times he met Longoria in November and knew pretty quickly that she was someone who fit the brand the company wanted to present to American audiences. "We found with her a lot of values that Rioja wine wants to underline," Lapuente said. "For example, she's pushing for more entrepreneurship for women."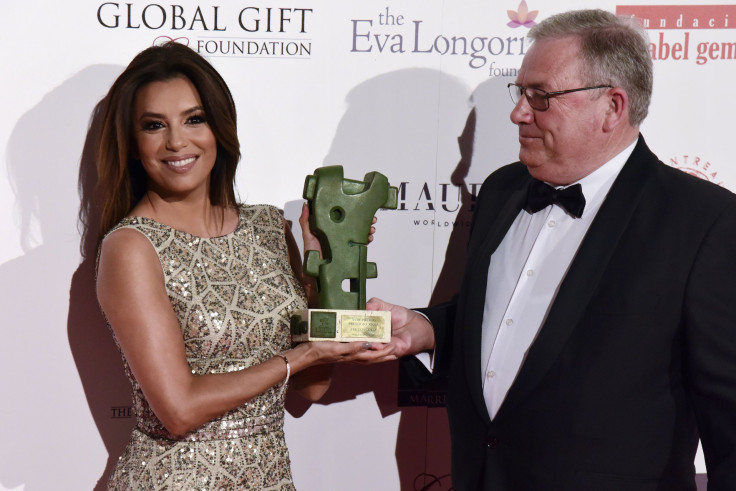 Longoria has another quality important to Rioja wine: visibility. She partnered with and helped promote the Rioja Wine & Tapas Festival, which brought nearly 1,600 people to downtown Los Angeles' Union Station, the control board's first West Coast event and its third nationally. The May 21 party included a ham bar, cheese cave, multiple whole pig roasts, music courtesy of Public Enemy's DJ Lord — a serious fan of traditional Spanish wine and music, according to Lapuente — and plenty of wine to sample and buy. "It's important not just to make buzz and awareness, but to allow consumers to really know about our products," Lapuente said.
And because it's Los Angeles, there was star wattage on the culinary side, too. Chef Ray Garcia of Broken Spanish — Esquire's 2015 Chef of the Year and a familiar face to "Top Chef" fans — was one of several chefs who prepared Rioja-inspired appetizers, including duck hearts and papas bravas, which are a kind of Spanish home fries. But while his Q-rating doesn't compare to Longoria's, Lapuente said chefs like Garcia with both a sizable public profile and culinary bona fides give Rioja that added stamp of approval.
Rioja has been a trusted name in wine since the 12th century, when King Sancho VI gave the region legal recognition, but that endorsement doesn't necessarily hit home with today's consumers like Longoria's or Garcia's do. Even the best vintners need a little buzz to stay on the trendiest wine lists and get with the right distributors.
"This is another brick in our wall," Lapuente said.
© Copyright IBTimes 2023. All rights reserved.