'Homeland' Season 5 Spoilers: Carrie Risks Quinn's Life For Terrorist Intel; Watch Episode 11 Sneak Peek [VIDEO]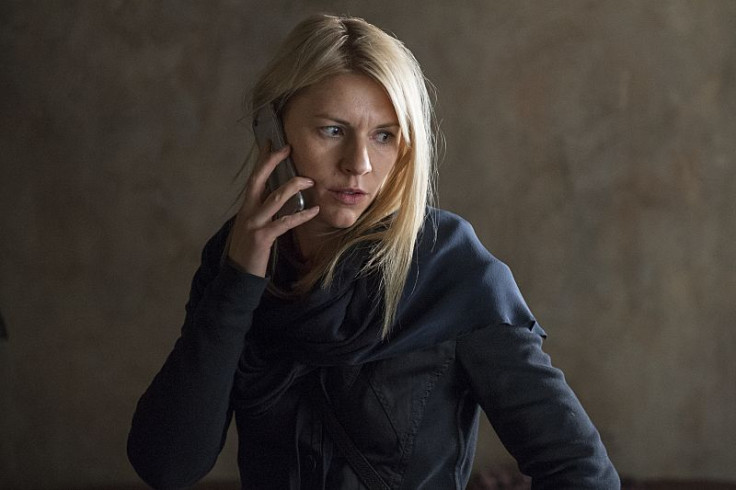 Carrie Mathison (Claire Danes) has never been one to listen to orders and Sunday's installment of "Homeland" will be no different. A clip from Season 5, episode 11 shows her waking up Peter Quinn (Rupert Friend) in the hospital, in spite of his doctor's orders, to get intel from the Islamic State Jihadis who were keeping him prisoner.
In a sneak peek of episode 11, "Our Man Is Damascus," a doctor warns Carrie and Saul Berenson (Mandy Patinkin) that it may take some time before Quinn wakes from his coma. When Saul asks when they can reasonably expect him to regain consciousness, the doctor does not provide a clear answer.
"Reasonably? He's in respiratory failure due to acute hypoxia," the medical professional says.
Saul tells the doctor it's important for them to speak to Quinn because he may know what location the Jihadis are planning to hit. Viewers will remember that the terrorist group threatened to attack a major European city with "invisible and merciless poison" in episode 10, showing a video of Quinn's torture as proof.
"We need him awake," Saul says. "I don't think you understand. This man was in the company of terrorists planning a mass causality attack here in Berlin less than 6 hours … he may have vital information that will stop that from happening."
"The minute he is conscious, we will let you know," the doctor responds.
Watch the sneak-peek video, "We Need Him Awake," below:
While Carrie stays silent in the sneak peek, the episode preview shows her asking the doctor the side effects of waking Quinn before he's ready. Despite being warned that Quinn could suffer from a massive seizure, cerebral hemorrhaging or death, a later clip shows Carrie forcing Quinn awake.
"You penetrated a terrorist cell. They're planning an attack here in Berlin. I need to know where," Carrie tells Quinn as he lies in his hospital bed with his eyes wide open. Before Carrie can get her answer, Quinn sits up and spits blood down his hospital gown.
"Quinn? Quinn?" Carrie asks nervously before the preview ends.
Will Quinn die? Will Carrie get the intel she needs to stop the terrorist attack? Viewers will have to tune in to find out. "Homeland" Season 5, episode 11 airs Sunday at 9 p.m. EST on Showtime.
Watch the preview for the upcoming installment below:
© Copyright IBTimes 2023. All rights reserved.
FOLLOW MORE IBT NEWS ON THE BELOW CHANNELS