'Homeland' Season 5 Spoilers: Who Died In Episode 11? Latest Installment Is A Bloody Affair [RECAP]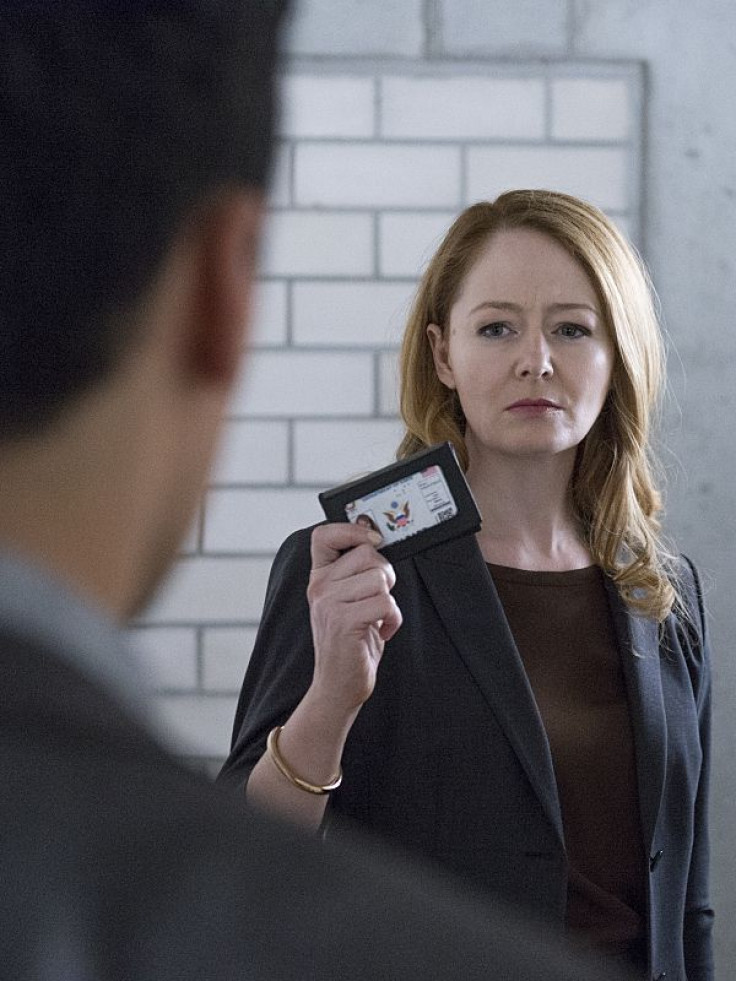 The hunt to stop the terrorist attack on Berlin was in full swing in episode 11 of Showtime's "Homeland" Season 5. Sunday night's installment, "Our Man in Damascus," started where episode 10 ended, with Saul Berenson (Mandy Patinkin) and Carrie Mathison (Claire Danes) in the hospital following the rescue of Peter Quinn (Rupert Friend). Saul and Carrie tell a doctor they need to speak to Quinn as he may have vital intel regarding the terrorist plot.
When the doctors remove Quinn's air supply, he wakes. Carrie asks him to share any information he has about the attack. Quinn tries to respond, but all that comes out of his mouth is blood. The medical professionals say Quinn is stable, though his condition has not progressed.
Meanwhile, the terrorist group continues with their plan to release poisonous gas inside a Berlin train station. They run into a problem when their controller, created by a college professor in Germany, isn't working. The group sends Qasim (Alireza Bayram), the only member not on the watch list, to the university to work out the kinks with Dr. Aziz (Rachid Sabitri). The professor is unable to fix the device and tells Qasim to use it manually. He sends Qasim on his way when there is a knock on his door.
Able to go out and about with a bodyguard in tow, double agent Allison Carr (Miranda Otto) gets a moment to herself in a restroom to listen to a secret audio file. An unnamed woman in the restroom asks her if she understands her orders, which is to allow the terrorist plot to continue. Allison says she will not do what the file requests of her and the woman reveals that failing to comply will cause Allison to lose out on her promised millions.
Still unsure if Allison is a traitor, Dar Adal (F. Murray Abraham) lets her go the university to question her sources about the attack to fulfill her mission.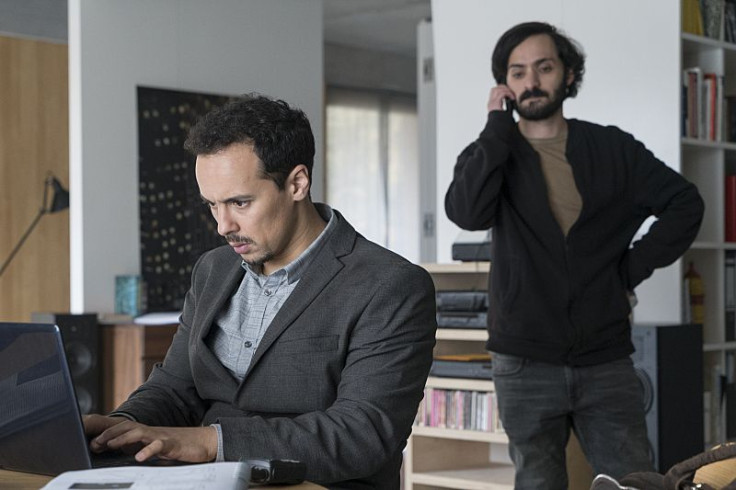 Dr. Aziz's visitor is revealed to be Allison, with her bodyguard. Allison questions him about his student's body being found where Quinn was located in episode 10. When the topic turns to his and his student's extremist views, he refuses to cooperate with her questioning. Allison asks her partner to see his gun and tells Dr. Aziz he has mere seconds to tell her the truth. When he doesn't respond, she shoots her bodyguard in the head. His death prompts Dr. Aziz to tell her the plan is to attack the train station. She says she believes him, but kills him anyway.
Allison calls for help, saying she has been shot. She shoots herself in the shoulder to back up her lie. When help arrives, she says the attack is due to take place at the airport in Berlin.
In the middle of the terrorist crisis, During Foundation American journalist Laura Sutton (Sarah Sokolovic) goes on live television to talk about Faisal Marwan (Ercan Durmaz) being taken into custody. She reveals her plans to release more than a thousand stolen CIA documents if she cannot speak to Faisal immediately. After hearing the news, Saul goes in to check on Faisal, only to discover he's jumped to his death out of a window.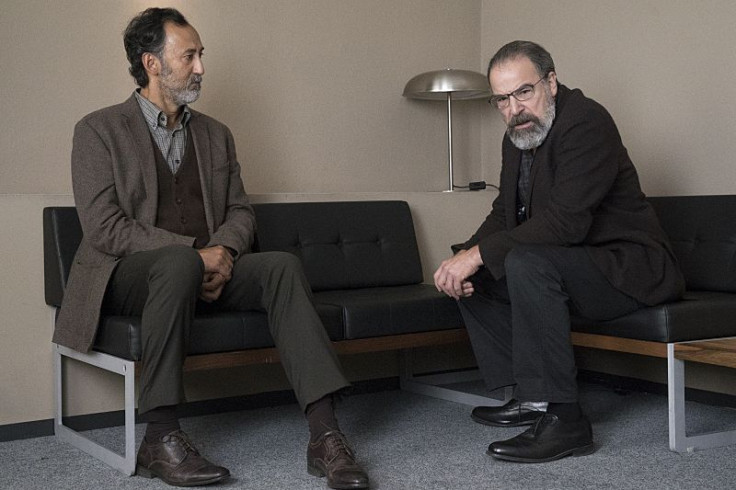 After learning Quinn is stable, and also alive thanks to the medical care he received for an earlier gunshot wound, Carrie comes to the conclusion that someone with a medical education helped Quinn. She thinks finding the person who helped him may lead her to the terrorists who eventually got hold of Quinn. When Carrie finds the individual who helped him, he reveals Qasim has an apartment in his building. When Carrie searches Qasim's apartment, she discovers he's obsessed with the train station and informs Saul. Saul tells her the airport is being evacuated due to Allison's testimony. Carrie believes she's still on the right attack and takes a photo of Qasim with her to the Berlin train station.
Inside the station, Carrie searches for Qasim. When she spots him, she tries to send a message to Saul, which fails. She eventually get a civilian to help her send the message. Amid Carrie's efforts, one of the men in the terrorist group is seen locking a gate inside the train station and trapping the innocent inside. When Qasim gets to his gate, he's conflicted about locking a Muslim woman and a father and daughter inside to die. He doesn't lock his gate and instead jumps onto the tracks to finish the attack, while also giving civilians the ability to escape. Carrie jumps onto the tracks to follow Qasim.
Saul goes to the hospital to question Allison. A doctor tells him he must treat Allison before he can speak with her. While in the waiting room, Saul gets Carrie's message and is furious. He runs into Allison's room, only to discover she's missing.
"Homeland" airs Sunday at 9 p.m. EST on Showtime.
© Copyright IBTimes 2022. All rights reserved.
FOLLOW MORE IBT NEWS ON THE BELOW CHANNELS