Honey Boo Boo Spends Time With Nephews, Nieces In Pumpkin's New Holiday Update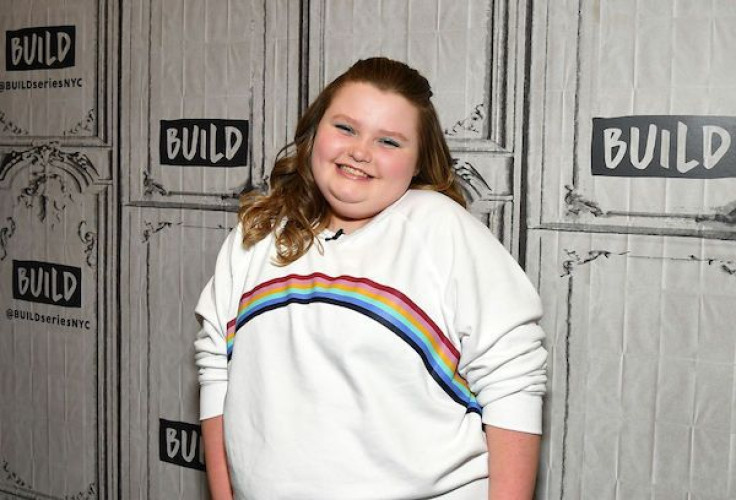 KEY POINTS
Honey Boo Boo enjoyed a Christmas parade with her nephews and nieces
Pumpkin shared a clip showing what her kids and sister did at the gathering
Fans were happy to see the reality stars, especially Pumpkin's kids having fun
Lauryn "Pumpkin" Shannon shared another adorable update featuring her kids and her sister, Alana "Honey Boo Boo" Thompson.
On Tuesday, the 22-year-old reality star took to Instagram to upload a video showing her kids having some outdoor fun during a Christmas parade.
At the start of the clip, Pumpkin's eldest daughter, Ella Grace, 4, hugged a Grinch mascot. She was joined by her cousins, Kaitlyn and Kylee, the daughters of Pumpkin's elusive sister, Anna Cardwell.
Another scene showed Honey Boo Boo, 17, carrying Pumpkin's second child, Bentley Jameson, 1, as she and Ella stood next to a baby mascot.
At the end of the clip, Pumpkin captured her 7-month-old twins, Stella Renae and Sylus Rae, in their baby strollers. Beside them was Bentley sitting in a bigger stroller.
"Christmas parade shenanigans," the mother of four captioned the post.
Fans quickly showered the update with compliments since many were thrilled to see more of Pumpkin's children.
"Adorable pictures of you and your family. It looks like everyone was having a wonderful time," one wrote.
"Look at all of the babies together! [heart emojis]," another commented.
"Sweet pictures of all the children — looks like you all had fun," a different user added.
Pumpkin has been spreading some holiday cheer online since the weekend. On Saturday, she uploaded a series of photos showing her kids having fun at different Christmas-themed attractions.
Some photos showed her kids with her husband, Josh Efird, 26, posing with Santa.
The day after, she proudly showed off the unique Christmas tree they got for the holiday season. The white tree featured Grinch-inspired decor.
Many fans enjoyed seeing her holiday updates. Several complimented her kids, saying they looked "beautiful" and "adorable." Some praised their family's Christmas tree for being "unique" and "pretty."
Meanwhile, Pumpkin's younger sister, Alana, recently made headlines after revealing that she has "trust issues" because of her difficult childhood.
"Me, personally, I don't like therapy because I have trust issues, so I don't think seeing and talking to a person I don't even know is gonna help me out," she said during her guest appearance on Bunnie DeFord's "Dumb Blonde" podcast.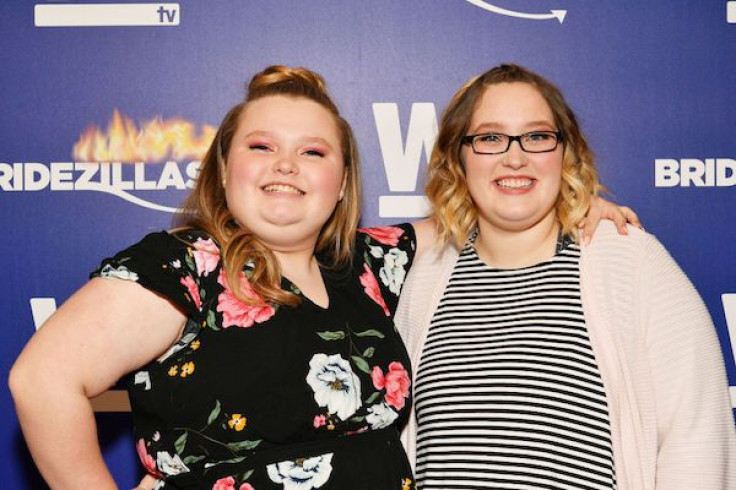 © Copyright IBTimes 2023. All rights reserved.