Honey Boo Boo Stuns In Makeup-Free Selfie After Confirmation That She Has A Boyfriend
KEY POINTS
Honey Boo Boo shared a makeup-free selfie on Instagram
The 15-year-old reality star slammed the haters in the caption
She received a lot of supportive messages from her fans
Alana "Honey Boo Boo" Thompson just put the haters in their place by showing off a barefaced selfie online after receiving a lot of criticisms over her false lashes, makeup and acrylic nails.

The 15-year-old reality star took to Instagram Tuesday to showcase her natural look by sharing a makeup-free selfie. In the snap, Alana is seen sticking her tongue out while sporting a very natural appearance as she has no false lashes, makeup and lip gloss on.
"I don't care, I live MY WAY," she wrote in the caption, which was seemingly addressed to the people slamming her online for her maturing style lately.
Mama June Shannon's youngest daughter quickly received a lot of support from her almost 1 million followers on the photo-sharing platform. Many of them encouraged her to not mind what the haters say about her. Others also praised her natural look in the photo.
"You just be you. Love ya," her aunt Jo "Doe Doe" Shannon wrote alongside a series of red heart emoji.
"You tell them sister,that is the way to liv[e] your life should not let other people tell you how to liv[e],because it's your life you are aloud to live the life how ever you want," a fan commented.
"Love this natural look on you. Don't listen to what they say. You do you," a different follower stated.
"Look a lot more beautiful natural just like this. Your own lashes look so much better than the fake ones," another wrote.
In March, Mama June, 41, also addressed the criticisms Alana has been getting online because of how she styles herself as seen on their show "Mama June: Road To Redemption."
In an exclusive interview with In Touch Weekly, the controversial matriarch clarified that her daughter is used to wearing false lashes and acrylic nails because she's been doing it since she was little. Alana did star in "Toddlers & Tiaras" when she was 6 years old.
"And what fans don't realize is when she was 5 years old, she was in the glitz pageant. She was putting on those fake acrylic nails. She was doing the makeup. She was doing the eyelashes," Mama June was quoted as saying by the outlet.
"People gotta realize that she's 15 … she's been wearing acrylic nails since she was like eight. These stripper lashes that I like to call [them] … you know, she's just being Alana, she's expressing herself," she added.
Meanwhile, Honey Boo Boo's 21-year-old sister Lauryn "Pumpkin" Shannon recently revealed to Entertainment Tonight that she already has a boyfriend but kept his identity hidden.
"[Alana] does have a little boyfriend who, like, comes over and stuff, like, he comes over for dinners and stuff, he's very respectful. Everyone approves of him," Pumpkin said.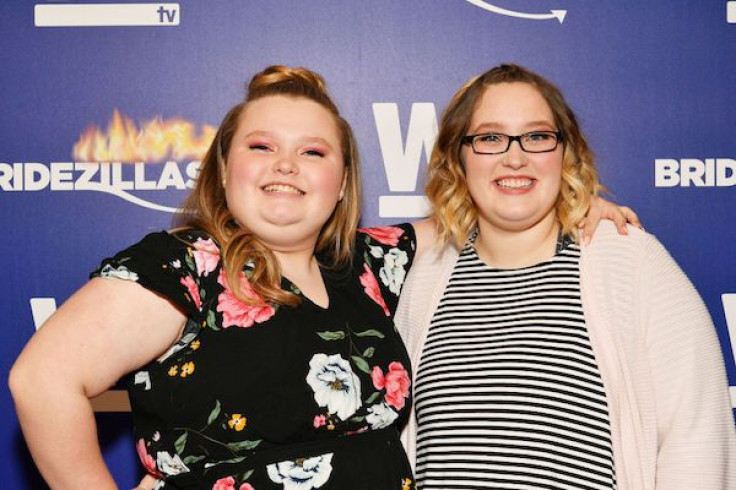 © Copyright IBTimes 2023. All rights reserved.