Hospital Gave Patient 'Too Many Medications,' Killing Her, Fined $75,000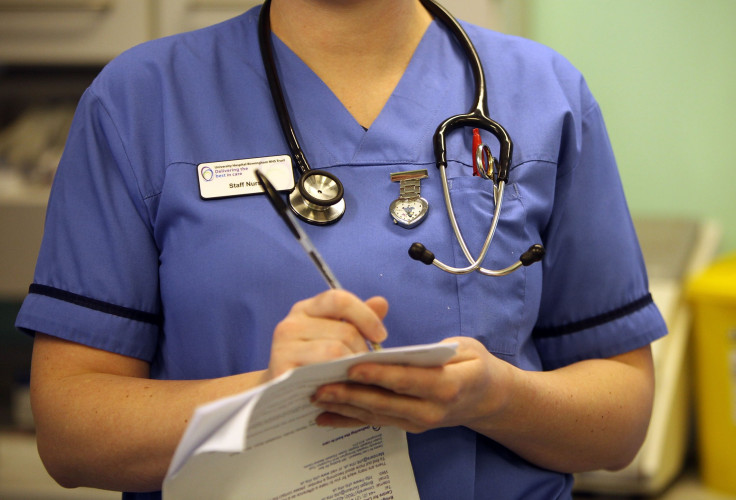 Mercy General Hospital in Sacramento, California, has been ordered to pay a $75,000 penalty for administering incorrect medications to a patient which resulted in her death. The order was given by the California Department of Public Health (CDPH).
In a press release Thursday, CDPH said Mercy General was penalized after being found guilty of "noncompliance with licensing requirements caused, or was likely to cause, serious injury or death to patients."
The incident which landed the hospital in trouble took place Sept. 28, 2016, when 74-year-old Donna Facino was admitted to the facility to undergo knee-replacement surgery. A registered nurse administered the patient two opioid pain medications — fentanyl and hydromorphone — for post-surgery pain.
CDPH's investigation report said the medications were not administered in accordance with the physician's orders.
"These 2016 medications were administered in error, causing Patient 1 to have depressed respirations and go into respiratory distress," the report said. Soon after, Facino experienced "cardiac arrest, which led to diffuse brain anoxia (lack of oxygen to the brain), brain swelling and subsequent death."
It also noted the nurse who administered "too many medications," also misdiagnosed the patient's pain as anxiety, even though the patient had rated her pain as an eight out of 10. In addition, the hospital failed to notify a physician when staff was unable to control pain with multiple narcotics.
According to The Sacramento Bee, the health care company which owns the hospital, Dignity Health, said in a statement following the death of the patient:
"We would like to express our deepest sympathy to the family for their loss. Mercy General Hospital's top priority is the care and safety of our patients. Mercy General conducted a thorough investigation and is committed to improving patient care and safety for all of its patients. Consistent with patient privacy laws and hospital policy, we respect our patients' privacy by not discussing the specifics of their care."
When the pharmacy director as well as other hospital officials were questioned by investigators following the patient's death, all of them agreed that administering fentanyl and hydromorphone together was a grave error on the nurse's part and that fentanyl should not have been given that early on.
Since the incident, the hospital's chair of anesthesia has held discussions about taking necessary steps in "improving opioid orders and communication," the report stated. The requirement for more frequent monitoring of vital signs of the patient was also talked about.
Laura Facino, the patient's daughter, told NBC-affiliate KCRA her mother "shouldn't have gone that way. It was way too early."
"The reason she was getting the knee replacement surgery was so she could keep running around," she added. "It was slowing her down. She needed to get her knee fixed so she could keep going."
Facino's husband said he wanted the hospital to make significant changes so that no one else goes through what his wife endured.
"How do you count for 60 years of marriage and things that you'll never forget," Al Facino said. "The way that we were treated by Dignity Health was totally inappropriate. It has just been a nightmare."
In addition to Mercy General Hospital, 12 other medical facilities were penalized for various malpractices with fines totaling $1,052,505, according to a press release sent by the department.
© Copyright IBTimes 2023. All rights reserved.