'Hotel Transylvania 4' Gets A New Release Date On Amazon Prime; Fans React
Mark your calendars. The new release date for the highly-anticipated animated movie, "Hotel Transylvania: Transformania" has been announced on Wednesday. However, fans are not impressed with the date and the fact that the film will not have a theatrical release.
The official Twitter handle of the "Hotel Transylvania" franchise shared a video clip featuring Blobby as a DJ, clapping his hands to BLACKPINK's "How You Like That."
In the eight-second clip, the "special announcement" was made and revealed that the movie release date is on Jan. 14, 2022.
This is not the first time the franchise announced a new release date. Previously, the movie was slated to release in theaters on July 23, but was later pushed forward to August 6.
Selena Gomez, who voices Mavis' character in the franchise, shared the trailer in May and announced yet another release date, saying that the movie will be out in theaters on Oct. 1.
In August, Sony Pictures revealed that the animated film will skip theaters and head straight to Amazon's streaming platform on December 22. However, according to the new announcement, the movie is now scheduled for release on Jan. 14, 2022.
Following the announcement, fans took to the comments section to share their reaction.
One of the fans asked why the studio is releasing a Halloween movie in January, "How tf are you gonna release a HALLOWEEN movie in JANUARY." In the same thread, the fan added "And on Amazon Prime?! like hotel transylvania is probably Sony's most profitable franchise !! why put it on a streaming service?"
Another fan also noted, "NOOOOOOOOOOOOO! Come on Paw Patrol the Movie and Space Jam 2 got released in cinemas why isn't this?! I thought the covid restrictions are lowering down!"
A user commented, "Wow so far away this has nothing to do with January this is to do with Halloween my gosh I can't believe this is ridiculous from Sony."
One of the commenters noted how their "little one" was looking forward to watching the movie in theaters. "My little one saw the trailer for this in the cinema and couldn't wait to see it on the big screen and now it's not going to even get a theatrical release!" the dismayed parent wrote.
"Hotel Transylvania: Transformania" is the fourth installment of the animated franchise. It will be the first movie of this franchise to not release in theaters and land directly on a streaming platform.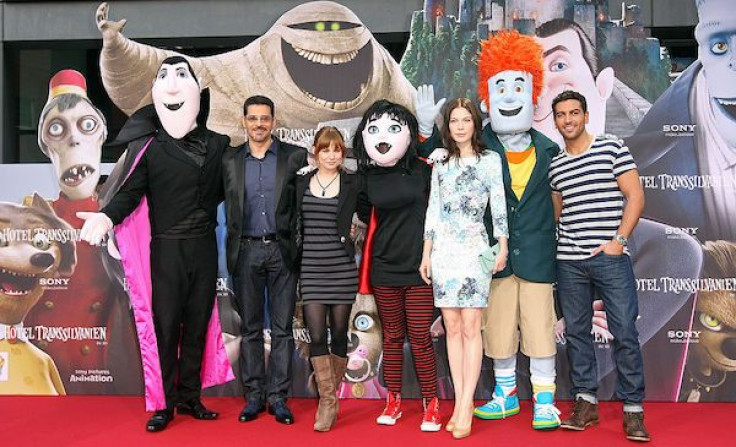 © Copyright IBTimes 2023. All rights reserved.
FOLLOW MORE IBT NEWS ON THE BELOW CHANNELS