Houston Mother Accused Of Murdering 6-Year-Old Son With Lethal Doses Of Drugs For Insurance Money
KEY POINTS
Ashley Marks was arrested and charged with first-degree murder
Jason Sanchez-Marks died on June 27, 2020, due to lethal doses of medications

Prosecutors allege that Ashley repeatedly drugged her son in June 2020
A Houston mother has been accused of murdering her 6-year-old son with lethal doses of medications to claim insurance payout.
Ashley Marks, 25, was arrested Wednesday and charged with first-degree murder of her 6-year-old son Jason Sanchez-Marks who died on June 27, 2020.
An autopsy report revealed that Jason had been exposed to toxic amounts of methamphetamine, cocaine, and antihistamine, news outlet Tulsa World reported.
Investigators found out that Ashley had taken out two life insurance policies, each worth $50,000 for her son, where she was the sole beneficiary. The insurance policies were taken a month before the boy's death.
Prosecutors allege that Ashley repeatedly drugged her son in June.
Jason and his younger sister were reportedly staying with their grandfather Adam Marks for two months when they became ill with tuberculosis. Ashley came home to administer medication to Jason but his sister refused to take it, according to a report by Child Protective Services, Click 2 Houston reported.
The boy reportedly suffered from hallucinations, vomiting and insomnia over the course of the next two days. Jason believed that there were "bugs on his clothing" and was getting "scared about his hallucinations," court documents obtained by the local outlet showed.
Adam told the police that Ashley had instructed him to give more medication when he told her that Jason was hallucinating but he did not comply.
He also told the police that Ashley came home twice and gave her son more medicine, Nyquil, even a few hours before he died. According to the manufacturer, Nyquil should not be given to children below 12 years of age.
Ashley appeared in court Thursday for a hearing but was denied bail. Her next court appearance is set for April 5.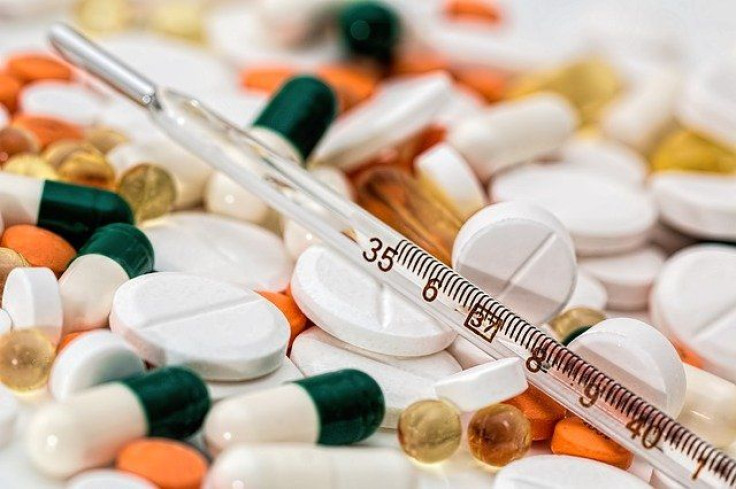 In a similar incident, a mother in Australia has been accused of murdering her two adult children with severe disabilities to claim insurance payout. Maree Mavis Crabtree of Gold Coast, Australia, allegedly killed her daughter Erin, 18, and son Jonathan, 26, using prescription drugs. Investigators believe that Crabtree slowly poisoned her two children, who had severe disabilities, using prescription medicines over an extended period. The alleged murders happened in 2012 and 2017. She reportedly tried to claim more than $100,000 in death benefits.