Houston Women Sue Local Walmart Over Discrimination Claims
KEY POINTS
Two Houston women are suing Walmart over racial discrimination charges
Samantha Sharpe and Cleatris Johnson were walking out when an employee demanded their receipt
The employee approached them and allegedly grabbed a bag out of Sharpe's arm "while screaming accusations"
Two women from Houston are suing a local Walmart after claiming that they were racially discriminated by one of the store's employees.
Samantha Sharpe and her aunt, Cleatris Johnson, claimed that they were walking out of the store around Thanksgiving Day last year when they were stopped by an employee and asked them to see their receipt.
However, the women saw two white men walk out of the store before them without being stopped. ABC13 said Sharpe and Johnson decided to continue walking.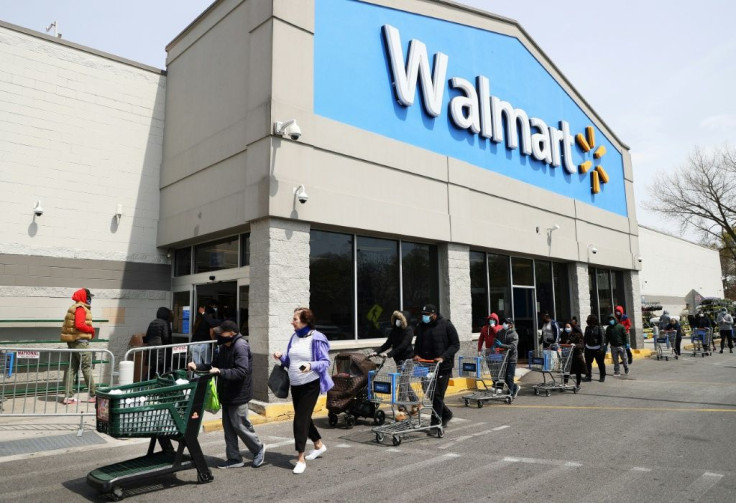 It was there that the Walmart worker, who was later identified as a loss prevention employee, approached them and allegedly grabbed a bag out of Sharpe's arm "while screaming accusations." The act, according to a statement from Sharpe's lawyer, damaged her cellphone, earbuds and glasses.
The statement also pointed out employees called police following the incident. Authorities who responded placed Sharpe in handcuffs.
She was later released after her purchase was verified, said ABC News.
"Walmart needs training and policies to change its racially discriminatory practices. There is no legal requirement that anyone show a receipt as they exit a store, even though Cleatris and Samantha did," said lawyer Randall Kallinen.
Walmart was also in a similar situation in 2018 when Essie Grundy filed a lawsuit against the store after she had to be escorted to a register to buy African-American beauty products that were, at the time, locked in a case.
"When I walked down the aisle and saw that Walmart had placed all of the African-American hair and skin products under lock-and-key, I had to pause. I felt like I was being treated as a person who might be a thief, even though I have no criminal history," Grundy told ABC 13 in a separate article.
Earlier this year, Teresa Miles, a longtime Sioux Falls Walmart employee, sued her former employer for allegedly firing her due to her disability.
Miles, who suffers from epilepsy, stated in the lawsuit that sometime in 2011, she had finished unloading a large truck early but was directed to work in the pharmacy department stocking shelves. Miles also had to work in electronics that day.
The lawsuit further pointed out that "the stress of working in the different departments led to a seizure that left her hospitalized for three days," according to Keloland.
© Copyright IBTimes 2023. All rights reserved.