How Bradley Cooper, Lady Gaga Fooled Everyone? 'We Made A Love Story'
KEY POINTS
Lady Gaga admits she and Bradley Cooper created the romance rumors between them
Bradley Cooper shared about his first impression of Lady Gaga
Lady Gaga allegedly dated Leonardo DiCaprio
Bradley Cooper and Lady Gaga intentionally created the rumored romance between them.
Cooper and Lady Gaga were romantically linked to each other for months especially after the success of their movie "A Star is Born." However, the "Poker Face" singer admitted to Oprah that they just created the rumor to make their movie more effective.
"We did a really good job at fooling everyone. We created that," Lady Gaga said.
Oprah added that their movie would have not worked if the audience didn't believe that they were in love. The talk show host also shared that Cooper told her that if it were true, he couldn't look at Lady Gaga in the eyes while sitting at the piano.
Oprah asked Lady Gaga what she felt at the time and complimented her for handling it so well.
"'I mean, we made a love story. For me, as a performer and as an actress, of course we wanted people to believe that we were in love. And we wanted people to feel that love at the Oscars," Lady Gaga explained.
"We wanted it to go through through the lens of the camera and to every television that it was being watched on. And we worked hard on it, we worked for days. We mapped the whole thing out — it was orchestrated as a performance."
Cooper confessed that he was "blown away" when he saw Lady Gaga for the first time. He witnessed the singer's performance at the opening of the Parker Institute for Cancer Immunotherapy at Sean Parker's house in Los Angeles. At the time, he was looking for someone to play the character of Ally, his on-screen partner in his film "A Star is Born."
Cooper called Lady Gaga's agent and asked for a meeting. After that, he knew she was perfect for the role.
Lady Gaga was also linked to Cooper's friend Leonardo DiCaprio. However, the claims about her and the "Titanic" star were not true.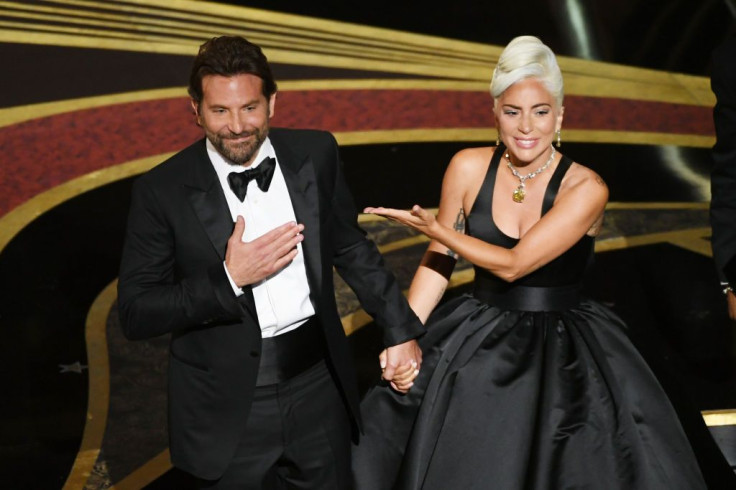 © Copyright IBTimes 2023. All rights reserved.