How Common Are Shark Attacks In The US? Oak Island Teens' Bites Raise Concerns Over Ocean Safety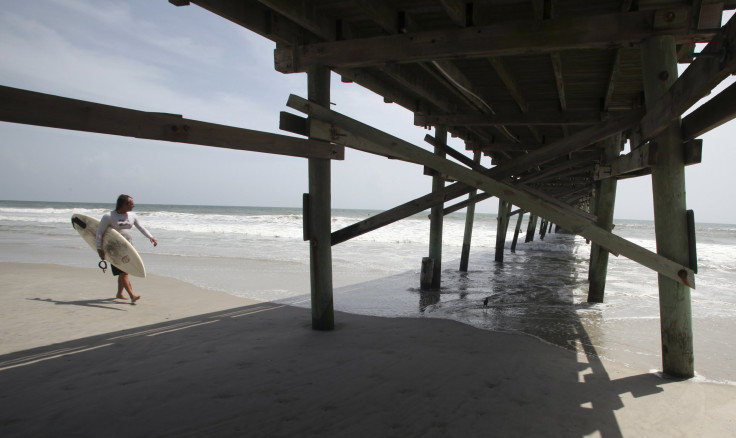 Many in the seaside town of Oak Island, North Carolina, were anxious Sunday after two teens lost limbs in separate shark attacks along the same stretch of beach. Within a short period of time, a 12-year-old girl had part of her arm bitten off and suffered severe damage to her leg, and a 16-year-old boy lost his left arm. Both were in fair condition Monday following surgeries at New Hanover Regional Medical Center in Wilmington, according to NBC News.
The shark attacks occurred in the late afternoon and happened less than 90 minutes apart, though such events are uncommon at Oak Island, a barrier island in Brunswick County, where the main industry is tourism. What made Sunday's attacks particularly unusual was their proximity. "When something like this happens, everyone is on edge, but this is the first time in memory we've had an occurrence of this sort," Oak Island Mayor Betty Wallace told the Associated Press.
In general, shark attacks are extremely rare. Just three people worldwide died from shark attacks in 2014, a significant drop from the previous year, which saw 10 shark attack deaths globally. Experts have said fatal shark attacks have declined for decades in part because the public has become better educated about shark safety.
There were 72 shark attacks in the world in 2014; about two-thirds of them were in the U.S. Half of all U.S. shark attacks took place off the eastern coast of Florida.
The U.S. averages about 19 shark attacks a year, with roughly one fatality every two years. That means the average beachgoer in America has a 1 in 3.7 million chance of being killed by a shark, according to National Geographic. Americans are far more likely to die from bee stings, snakebites and even lightning strikes than they are from a shark attack.
Fifty percent of shark attacks are on surfers, according to National Geographic. About 8 percent of attacks are on snorkelers and divers, and 3 percent are on people floating in inflatable rafts and inner tubes.
Officials in North Carolina scoured the waters near Oak Island with helicopters in the wake of Sunday's attacks, looking for sharks that may have been culpable. Officials said the sharks that attacked the two teens were likely bull or tiger sharks based on the severity of the victims' injuries. "This is the real deal threat," George Burgess of the University of Florida, who has studied sharks for 40 years, told ABC News. He described the double attack as "highly unusual" and said he had witnessed such an event just twice in 40 years -- "once in Egypt and once in the Florida Panhandle."
© Copyright IBTimes 2023. All rights reserved.