Will 'When Calls The Heart' Recast Lori Loughlin? 10 Possible Abigail Replacements
Lori Loughlin, who played Abigail Stanton on Hallmark Channel's popular series, "When Calls the Heart," was recently dropped by the network after getting arrested in the college admissions scandal. That means there's a chance Hallmark could be looking for a new actress to take her place on the period drama.
After airing only three episodes, Season 6 of "When Calls the Heart" is currently on hiatus while the network evaluates "all creative options" on how to handle Loughlin's absence from the series. If the character's recast instead of written off, International Business Times has a few suggestions of other Hallmark actresses who could take on the role of Abigail.
Andie MacDowell
Not only has she starred in multiple movies on the network, including last year's Hall of Fame film, "The Beach House," but the 60-year-old actress also led Hallmark's very first original primetime TV show, "Cedar Cove." Although she's busy with her new Fox pilot, "Lovestruck," and the Hulu show based on her 1994 flick, "Four Weddings and a Funeral," it's still possible she'd want to find the time to come back to the world of a Hallmark TV show.
Kimberly Williams-Paisley
After working on the Hallmark Hall of Fame movie, "Follow the Stars Home," in 2001, which originally aired on CBS, Williams-Paisley only recently made the return to Hallmark. In 2017, she kicked off her "Darrow & Darrow" mystery franchise, which has had two more installments since, and starred in the Hall of Fame holiday movie, "The Christmas Train." It seems like the 47-year-old's ramping up her work with Hallmark, which means a TV show with them could be the next step.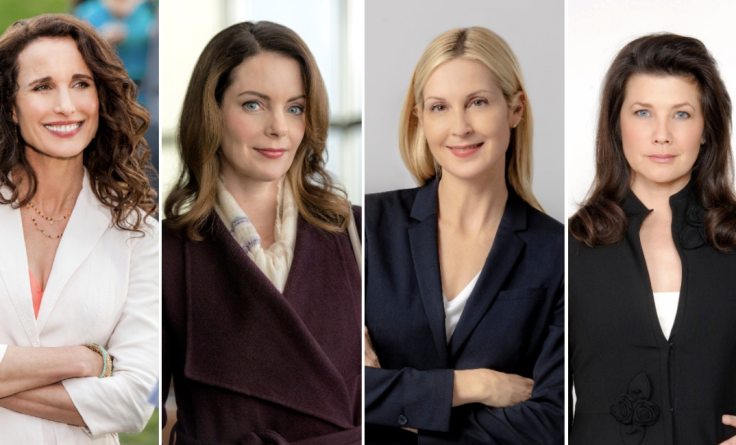 Kelly Rutherford
The "Gossip Girl" alum made her Hallmark debut last year with the Fall Harvest flick, "Love, Of Course," and it's time she found a new Hallmark project. Why not "When Calls the Heart"? The 50-year-old currently stars in Freeform's new "Pretty Little Liars" spinoff series, "The Perfectionists," but she might be able to carve out some time for a little early-1900s fun.
Daphne Zuniga
Since 2008, Zuniga's been in four movies on Hallmark Channel and Hallmark Movies & Mysteries, but, as she hasn't been in one since 2015, it's clearly time for her to come back to the network. Having the 56-year-old take over Loughlin's role as Abigail would be the perfect opportunity for that to happen. She even already has experience doing period pieces for the network because of her 2008 film, "Mail Order Bride."
The "One Tree Hill" alum herself is even campaigning for it. On Twitter, she wrote, "Hi @HallmarkChannel," along with a hand-raised emoji, on top of a tweet about Loughlin losing her Hallmark roles. Zuniga's telling the network she's interested in joining "When Calls the Heart," now it's up to the company to listen.
Courtney Thorne-Smith
The "Ally McBeal" actress currently headlines Hallmark Movies & Mysteries' "Emma Fielding" franchise, but the 51-year-old can take on a Hallmark show, too, just as Loughlin did with "WCTH" and her "Garage Sale Mysteries" series. Plus, with "Melrose Place," "McBeal," "According to Jim" and "Two and a Half Men" under her belt, Thorne-Smith is no stranger to working on fan-favorite TV shows.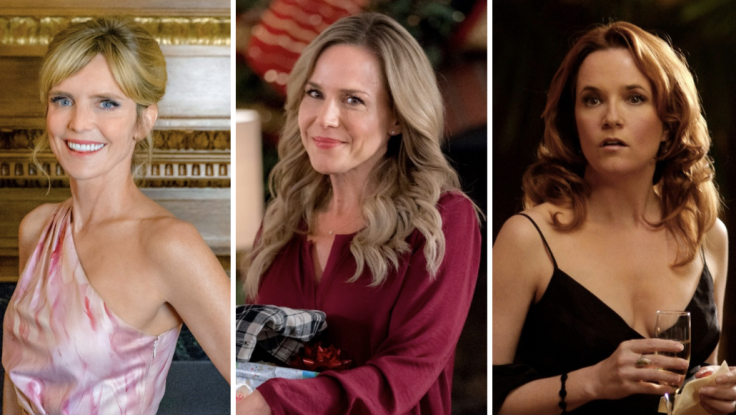 Julie Benz
After working on shows like "Roswell," "Buffy the Vampire Slayer" and "Angel," Benz landed her role on "Dexter," and she made her Hallmark debut with "Uncorked" in 2009 while still on the show. Over the last few years, she starred in two more Hallmark movies, with her most recent one, "Christmas Homecoming," premiering in 2017. The 46-year-old has a few projects in the works, but none are series regular gigs on a TV show. "When Calls the Heart" could be that project for her.
Lea Thompson
From 2011 to 2017, Thompson starred on Freeform's family drama, "Switched at Birth," which means she knows what it takes to be on a heartwarming and emotional show, like "When Calls the Heart," and how important shows can be to fans. The 57-year-old actress also knows what it's like to be an integral part of the Hallmark family because she had her own Hallmark mystery franchise, "Jane Doe," from 2005 to 2008.
Kari Matchett
Matchett's most recent series regular role was on USA's CIA drama, "Covert Affairs," where she was the head of a CIA division, making her experienced in playing a leader, like Mayor Abigail Stanton. The 48-year-old actress also had a role on "Heartland," which has a lot of the same feels as "WCTH." On the Hallmark front, she's been in three films, with the most recent one being last year's "Return to Christmas Creek."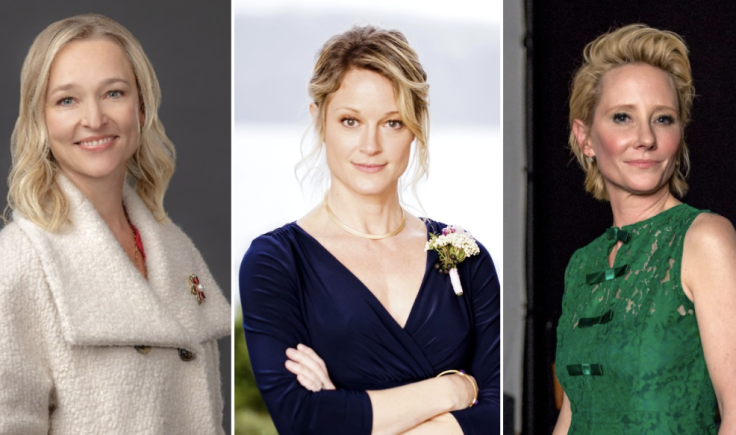 Teri Polo
After airing for five seasons, Polo's Freeform family drama, "The Fosters," wrapped up last year, making her available for new opportunities. She recently reprised her role as Stef Adams Foster in the show's spinoff series, "Good Trouble," and she has a couple of new movies coming out soon, but there's still room on her plate for a new TV gig.
Plus, in one of her Hallmark movies, "The Christmas Shepherd," she starred opposite Martin Cummins, who plays Henry Gowen on "When Calls the Heart," which means the two already have the necessary chemistry.
Anne Heche
Aside from getting her start on a drama-filled show like NBC's soap opera, "Another World," the 49-year-old's been in three Hallmark Christmas movies, including 2016's "Looks Like Christmas." It's time the "Everwood" and "Ally McBeal" alum combines her background in drama and her experience with Hallmark by taking on a "WCTH" role.
"When Calls the Heart" Season 6 is currently on hiatus.
© Copyright IBTimes 2023. All rights reserved.