How To Get The COVID Vaccine. Step One: Get Rich
While the COVID-19 vaccine is rolling out in phases to those who are most at risk of contracting the virus first, it isn't stopping the most wealthy and powerful from receiving the drug.
Experts are warning that the vaccine could end up on the black market, with some people using their wealth to get inoculated, NBC News reported.
The COVID vaccine is currently being given out to recipients in a phased approach under the Centers for Disease Control and Prevention's inoculation schedule.
People are required to receive two doses of the vaccine for full protection against the virus, with more than 6.6 million individuals currently receiving doses under the program, according to the CDC's website.
The CDC's program first administered the COVID vaccine to healthcare personnel and long-term care facility residents and is now moving toward inoculating frontline-essential workers and those aged 75 years and older under Phase 1b of the vaccine program.
But those who don't fall under those parameters and would receive the COVID vaccine much later under the roll-out schedule are receiving their doses much earlier than they should.
Experts have told NBC News that the rich and politically-connected are using their money and power to gain access to the COVID vaccine, despite the consequences associated with doing so.
According to the news outlet, there have been local reports in Miami of major hospital donors who have been first in line to receive the vaccine, and incidents in New York of tycoons flying friends to Florida to get the drug.
The Miami Herald reported that at least three South Florida hospital systems offered the COVID vaccines to donors in advance of the general public – Jackson Health, Mount Sinai Medical Center, and Baptist Health, which responded to the news outlet's report by saying the donors were within the age group prioritized by Florida. The Herald maintains it found no evidence to support those claims.
The New York Post said that New York City real estate brothers Bill and David Mack arranged for a number of friends to go to a Florida retirement home to receive the COVID-19 vaccine, with some flying from New York on a private jet.
Arthur Caplan of New York University's Grossman School of Medicine and one of the nation's top bio-ethicists told NBC News, "Anything that's seen as life-saving, life-preserving and that's in short supply creates black markets.
"We're hearing about some politicians, some trustees of big hospitals and others getting shots ahead of health care workers and elderly people. I'm also hearing that some [drug manufacturing and distribution] companies are saying that as soon as the government contracts are filled, they're going to make getting vaccines for themselves a priority."
Caplan continued by saying that this could mean higher vaccine prices for everyone.
Threats of fines upwards of $1 million may not stop the wealthy from buying their way up the waiting list. Doctors, nurses, and others that administer the COVID vaccine against the established protocol could face revocation of their licenses.
Other dangers also exist as experts warn that a black market for the COVID vaccine may develop.
"The danger is there is an already existing market for unregulated drugs," Michael Einhorn, president of medical supplier Dealmed told NBC News. "And the issue is that products will be imported from foreign countries that may not have as strict regulations as the United States — where product can be diverted, sold on the side and imported to the United States."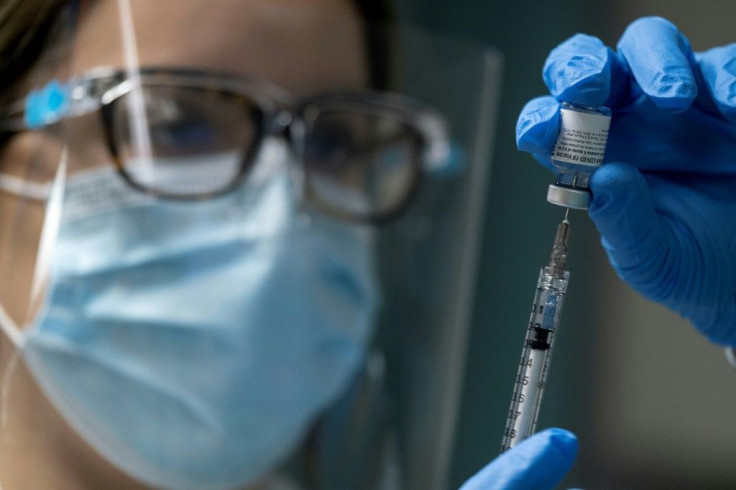 © Copyright IBTimes 2023. All rights reserved.
FOLLOW MORE IBT NEWS ON THE BELOW CHANNELS