How To Get Your 'Cyberpunk 2077' Boxed Edition Refunded Via GameStop
KEY POINTS
"Cyberpunk 2077" had a host of launch problems on various last-gen consoles
This led to customer dissatisfaction, prompting the devs to promise refunds
Customers who purchased digital and boxed editions can be refunded, including those who bought from GameStop
Prior to its release, "Cyberpunk 2077" already made waves with its promising customer characterization features, open-world locations and highly detailed graphics. And the fact that it was made by "The Witcher III" maker CD Projekt Red simply raised excitement levels higher.
After the game's release, however, "Cyberpunk 2077" was met with a host of negative comments and reviews, most prominent of which came from the experts at the Digital Foundry who tested the game and found that it has serious graphical problems that could render it unplayable on a PlayStation 4, PS4 Pro and Xbox One.
The backlash and disappointment were too much that the developers behind the game decided to do two things:
First, it said it will work on releasing updates that will fix the issues plaguing the game when it is run on older consoles.
Second, it said it will refund players who purchased the game, whether it's a digital version or a boxed edition.
Earlier reports said those who purchased boxed editions from GameStop found it difficult to receive refunds, simply because the retail store employees would simply instruct already disappointed customers to head to CD Projekt Red for the refund. Now, it appears that the retailer is already accepting "Cyberpunk 2077" returns.
An unusual shift in policy
According to a memo obtained by Kotaku, GameStop is telling its employees to accept "Cyberpunk 2077" boxed edition returns on the aforementioned last-gen consoles even if the packaging has been tampered with and the box opened.
This is very unusual as GameStop previously had a policy of not accepting returns if the packaging has been opened. Now, the retailer's employees will accept opened "Cyberpunk 2077" boxes and simply mark them as "defective" before shipping them to the GameStop warehouse.
But the offer has a limit. Customers will be able to return their game within 30 days from the date of purchase. And customers will only be able to return the game to GameStop if they purchased it from the retailer.
Waypoint and video game industry veteran Patrick Klepek reported the same thing, GameRant noted. Klepek saw a memo from "multiple GameStop employees," telling them to accept "Cyberpunk 2077" returns even if the box is opened and removed from its original packaging.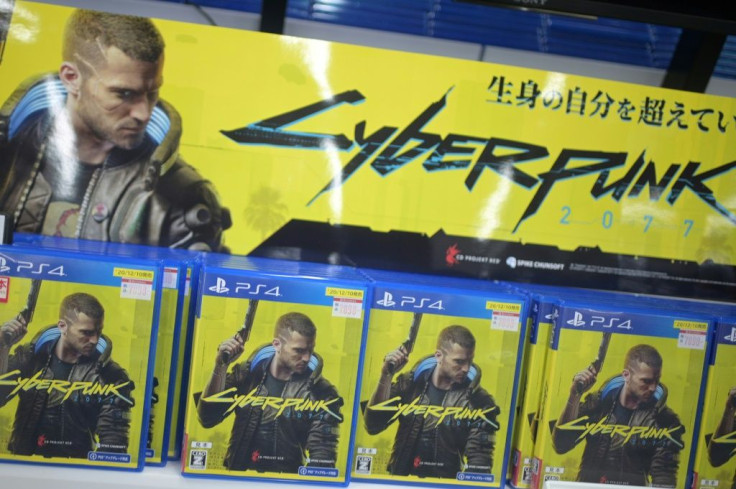 © Copyright IBTimes 2023. All rights reserved.