How Jessica Biel Gets Her Amazing Bikini Body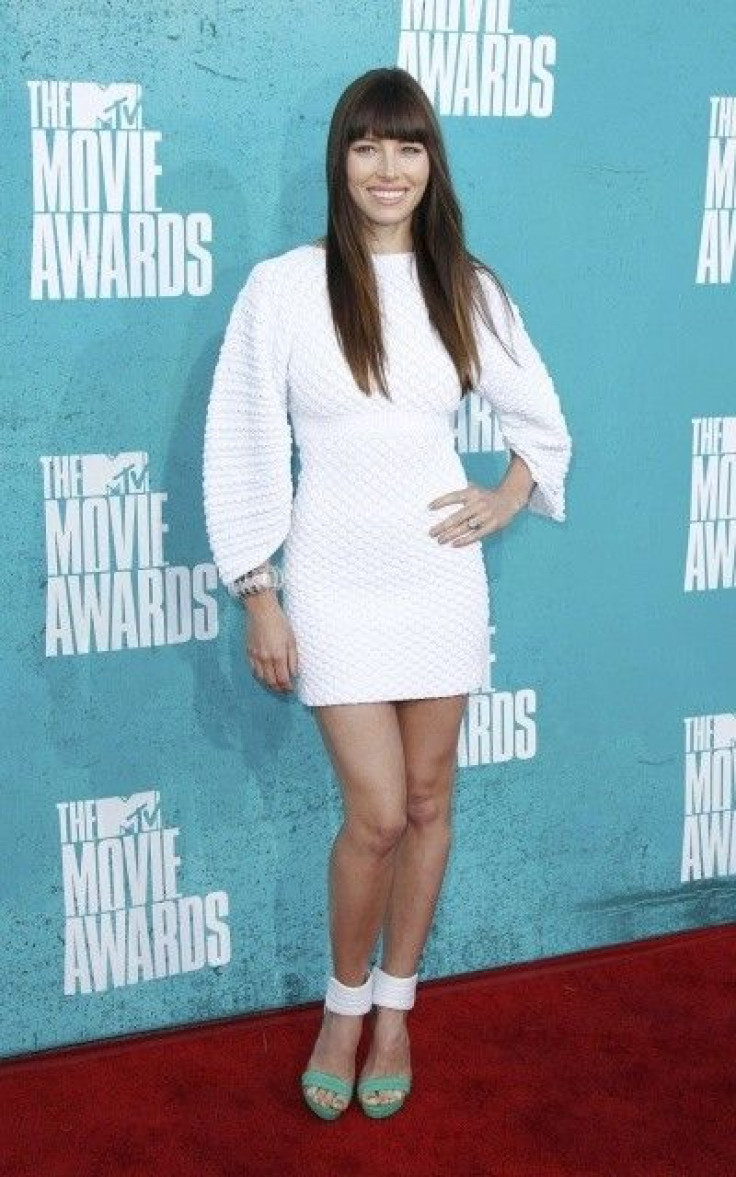 No wonder Justin Timberlake wanted to put a ring on it! Jessica Biel was photographed in Puerto Rico frolicking in the crystalline surf and flaunting what can only be called an amazing, out-of-this-world bikini body.
Biel decided to go for a swim on June 22 while fiancé Timberlake filmed his new movie, Runner, Runner. The stunning 30-year-old showed off lean legs and a bodacious bottom in a tiny string bikini. Her O'Neill wetsuit top clung to her toned abs and muscular arms.
Click here to see photos of Biel in Puerto Rico, courtesy of Us Weekly.
The bikini photos had everyone asking: How does she do it?
Biel revealed her workout and beauty secrets in a June 2011 interview with Elle magazine. As a Revlon spokesmodel and a busy actress, the brunette beauty sticks to certain regimens to stay on track.
For me, getting enough sleep, drinking lots of water, having a healthy diet, and staying away from alcohol are musts, she told Elle. It's so boring, I know, but doing those things really helps.
Healthy eating is an essential component to looking good, for Biel. She is a regular at Real Food Daily, a vegan restaurant in Los Angeles. M Café is also great-it has a lot of macrobiotic options. But you can find healthy food pretty much anywhere. I do a lot of cooking at home using grains and vegetables.
As for her exercise routine, Biel likes to change it up.
Yoga is a constant for me because it keeps my muscles long and flexible, she told Elle. But now that summer's coming around, I'm planning on spending more time outdoors playing volleyball and jogging with my dog, Tina.
Her beauty routine takes more effort.
It's hard to keep my skin looking good with work, travel, and stress, Biel told the fashion magazine. I don't feel very glowing, especially after wearing makeup -- and not necessarily my choice of makeup -- for 12 hours straight on a movie set. When I'm playing a character, her look is sometimes different from my own.
She keeps her makeup routine simple with mascara, blotting papers and peach lipgloss.
Biel is quick to admit that she is not some freak of nature despite her unreal bikini body. In fact, she is just like everyone else.
This doesn't just happen naturally, Biel told Look magazine in July 2010. I eat very well and that means staying away from sugar, coffee, bread, wheat and gluten -- all the fun stuff that everyone wants to eat!
It's hard and yes, I'm very disciplined, she said. I can keep myself on track for a very long time but I'm not perfect and fall off the wagon every now and again. I try to create a system for myself so that when I'm working I eat well, then I pick a day -- maybe Sunday -- when I eat whatever I want.
I get pimples on my face because I wear so much make-up and work out a lot, so I sweat, she said. If I gain any weight it's always right around my hips, so that area sometimes bugs me, and I wish my legs were longer. I have the same insecurities as every other person.
The actress is not only lucky in looks, but also in love. Biel and Timberlake celebrated their engagement at the end of May with a cocktail part hosted by Biel's stylist, Estee Stanley, at her Los Angeles home.
© Copyright IBTimes 2023. All rights reserved.