How Kate Middleton 'Saved' Royals After Diana's Death, Became 'Answer To Prayers'
Kate Middleton reportedly helped the royal family big time following Princess Diana's death.
According to Matthew Kirkham, a journalist for Express, the Duchess of Cambridge saved the British royal family after a crisis sparked by the Princess of Wales' death. The members of the firm were heavily criticized due to their lack of substance. Many apparently believed that they weren't as warm as the People's Princess, who had no trouble connecting with the people. The royal family also faced the fury of Princess Diana's fans.
Joan Smith claimed in her 2013 book, "The Public Woman," that Middleton was considered "acceptable as a royal bride." The royals also approved of her because Middleton "had so thoroughly absorbed the not-being-Diana part of her script."
According to Smith, Middleton is as "personable without being charismatic." She's also a "nicely brought up girl who had shown herself to possess an abundance of discretion." The human rights activist added that Middleton was the "answer to their prayers" following Princess Diana's tragic death.
Middleton seems to get along with the royal family better than Princess Diana did. Many believe that this is due to the former's attitude and qualities.
Middleton was already 29 years old when she tied the knot with Prince William. On the other hand, Princess Diana was only 19 when she married Prince Charles. Between the two, the Duchess of Cambridge had a "more realistic idea" about marrying a royal.
In addition, Middleton's advantage over her late mother-in-law was her discretion. The late princess had aired her and Prince Charles' dirty laundry. Princess Diana said in her infamous interview that "there were three of us in this marriage," hinting at Prince Charles and Camilla Parker Bowles' illicit affair.
On the other hand, Middleton never spoke against the royal even during her short split from Prince William. Royal correspondent Camilla Tominey said that she once called the Duchess of Cambridge to ask her following her breakup with Prince William, but she declined to comment. Middleton said that she had never spoken to the press about their relationship, and it wouldn't be wise for her to start.
Meghan Markle has even been advised by Princess Diana's former butler, Paul Burrell, to learn from Middleton's discretion following her extravagant baby shower in New York. Burrell said that Prince Harry's wife doesn't know when to make an event public or private. Middleton had a baby shower too when she was expecting Prince George, but the future queen didn't make it out to be a big deal, unlike Markle whose celebration is more "celebrity" than "royal."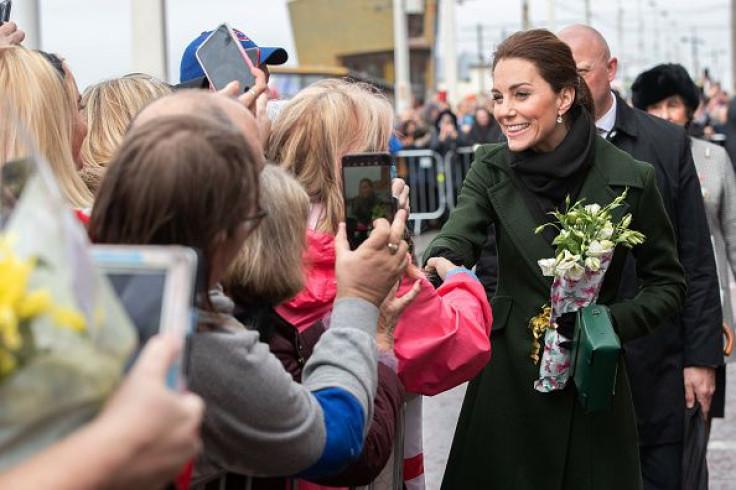 © Copyright IBTimes 2023. All rights reserved.