How To Make Guacamole: 5 Best Cinco De Mayo 2020 Recipes
Your Cinco de Mayo 2020 party may be smaller than it has been in previous years, but it doesn't mean you have to have a dull celebration. The holiday celebrates the Battle of Puebla, which took place on May 5, 1982, in Mexico.
Although the Mexican army was outnumbered by French soldiers, they emerged from the battle victorious. While the Cinco de Mayo celebrates the victory, it is also a time to celebrate Mexican culture.
Many tend to do that by indulging in tasty dishes like guacamole. Luckily, there are a variety of guacamole recipes that are available to try.
Here are 5 guacamole recipes to consider making this Cinco de Mayo:
Spicy And Savory
If you are looking to add a kick to your Cinco de Mayo celebration, this is the perfect recipe to try. Turn your average snack of chips and guac into a fiery extravaganza by adding some finely diced jalapeños to the dish.
Easy And Delicious
You're Cinco de Mayo doesn't have to be a wild fiesta. Keep things simple with this easy recipe that calls for cilantro, jalapeno pepper, lime juice, garlic, onion, salt, tomatoes, lime juice, and of course, avocados.
Healthy Guacamole
Although guacamole is already a healthy snack, this recipe will help ease any guilt you may have after you lick the bowl clean. This recipe calls for virgin olive oil, kale, artichoke hearts, and a few other kitchen staples. Once you combine all of the ingredients, enjoy your gluten-free, vegan dip.
Cheesy Guacamole
Your Cinco de Mayo celebration just got a lot cheesier thanks to this tasty recipe. While using typical guac ingredients like avocados, onions, salt, and pepper, this dish adds sharp cheddar cheese to the mix and will leave your stomach wanting more.
Fire Roasted Corn Guacamole
If you want to change up the texture in your traditional guacamole recipe, mixing in roasted sweet corn is a great way to add some variety to the dish. In under 15 minutes, you could be chowing down on a tasty dish that will surely leave your taste buds satisfied.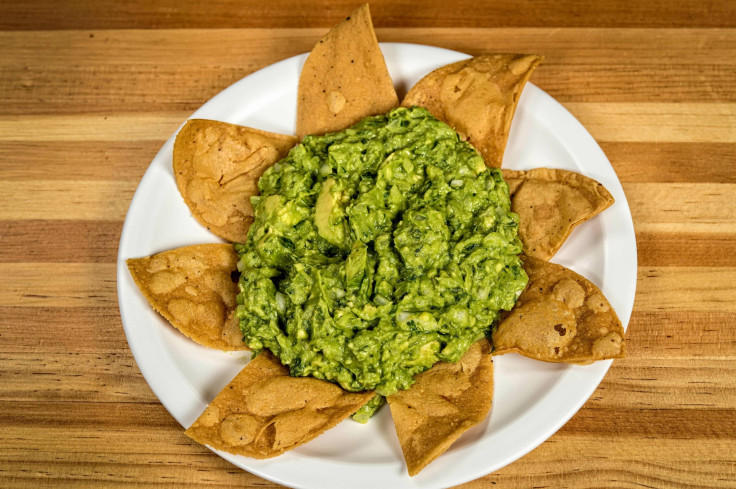 © Copyright IBTimes 2023. All rights reserved.