How Many Immigrants Have Been Deported Since Obama Became President? Families, Children Still Targets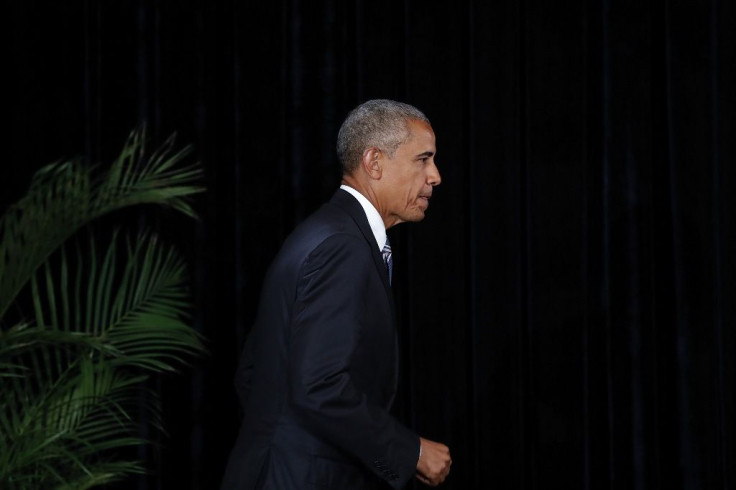 Although President Barack Obama has very publicly insisted that the Department of Homeland Security has new deportation priorities that target violent criminals instead of children and families, a new review of deportation records indicates that just simply isn't the case.
The data, published Monday by the Marshall Project, a non-profit news organization that focuses on the U.S. criminal justice system, details more than 300,000 deportations since Obama announced the changed deportation priorities in November 2014. It also shows that roughly 60 percent of deportations were immigrants without a criminal conviction or were only criminals through immigration-related incidents, such as coming into the United States illegally or re-entering. Fewer than 20 percent of the deportations targeted individuals with potentially violent crime convictions.
"We're going to keep focusing enforcement resources on actual threats to our security," Obama said nearly two years ago during that speech from the Cross Hall of the White House. "Felons, not families. Criminals, not children. Gang members, not a mom who's working hard to provide for her kids."
Overall, deportations have been declining in recent years, but the new report indicates that when Obama outlined the new priorities his administration may have done so in a way that left the guidelines pretty broad. For instance, an "aggravated felon" under immigration law can include people whose crimes are shoplifting. Other low-level offenses that don't carry jail time can also result in deportations.
Obama's legacy on deportation and immigration may be looked back upon as a story of contradictions. While the president has made a vocal and public push for immigration reform legislation during his presidency, he has also deported more people than any other president in history. That includes recent raids on Central Americans in the United States who are being sent back to their home countries where violence is rampant and economic opportunities are scarce. However, Obama has offered deportation relief to young undocumented immigrants living in the country illegally.
© Copyright IBTimes 2023. All rights reserved.