How Many People Have Police Killed 2016? Two-Thirds Of Arrest Deaths Are Homicides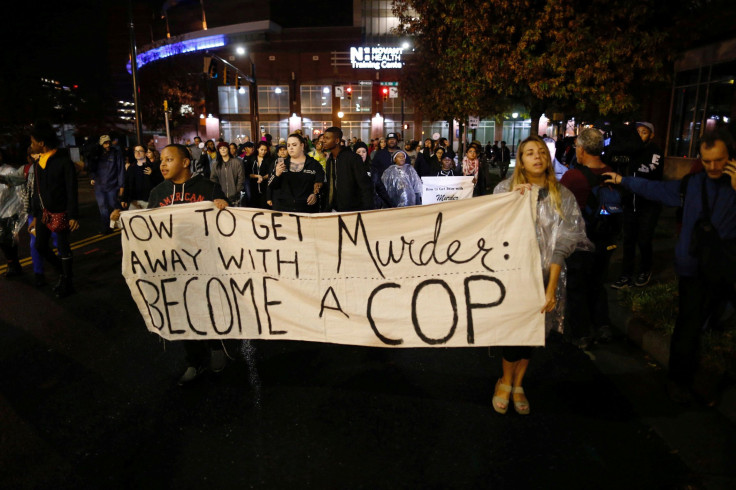 More than two-thirds of arrest-related deaths in recent months could be considered homicides, according to data released by the Bureau of Justice and Statistics (BJS) on Friday.
There were a total of 1.900 arrest-related deaths of people in police custody between June 2015 and March 2016. About 64 percent of those deaths, or more than a 1,200 people, likely died from homicides, according to a BJS report entitled Arrest-Related Deaths Program Redesign Study, 2015–16: Preliminary Findings. A remaining 18 percent were deemed accidents and 11 percent suicides.
Government records of police-related deaths have been criticized by a number of researchers and activists, who have accused federal agencies of underreporting the statistics. Previous methods of counting arrest-related fatalities produced smaller yields, BJS mentioned in its report while adding it was exploring new methods. Instead of relying solely on police records, the agency supplemented its research with media reports.
The BJS report was "effectively an acknowledgment that the amateurs were right," FiveThirtyEight, a news outlet dedicated to poll and statistics analysis, said in response Friday.
These numbers have been particularly controversial since a string of high-profile police killings prompted nationwide protests and spawned activist groups such as Black Lives Matter to accuse authorities of institutional racism.
Nearly 900 people had been shot and killed by police in 2016, a study last month by the Washington Post concluded. The newspaper's report came one day after the North Carolina District Attorney announced that police officer Brentley Vinson would not be charged in the September shooting death of Keith Lamont Scott in Charlotte.
© Copyright IBTimes 2023. All rights reserved.