How Many People Use Ad Blockers? That Depends On Whom You Ask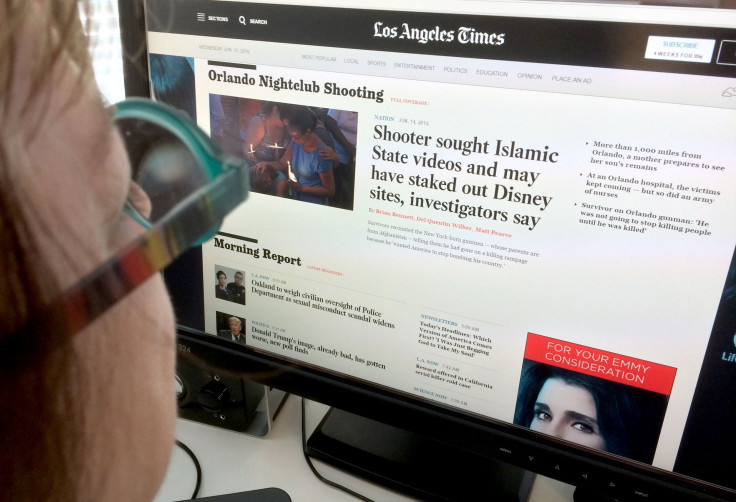 Everybody in the digital media business seems to agree that ad blocking is a grave threat. But as research on the practice begins to proliferate, the picture of how many people are actually blocking ads in the world's biggest advertising market has begun to blur.
On Tuesday, eMarketer released its first-ever report on ad blocking in the United States, and it found that about a quarter of all U.S. internet users, nearly 70 million people, will use technology to block online ads in 2016, either on their desktop or laptop computers or on their smartphones. That differs significantly from the 45 million people (16 percent) suggested in a report published by the advertising technology company Pagefair, which sent seismic shocks through the digital media industry.
Of course, these reports are estimates, and it's difficult to establish a comprehensive picture of something like this. But regardless of where ad blocking is now, eMarketer's report confirms what's been reported elsewhere: that ad blocking, as a problem for digital media companies, is about to get a lot worse.
In addition to continued overall growth of ad blocking, eMarketer's report suggests that the number of smartphone owners using ad-blocking technology is on pace to double from its 2015 total by next year.
While the lion's share of people currently blocking ads — 63 million of them — do so on their desktops, the future of most internet consumption will happen on people's mobile devices, and that's where ad blocking numbers are growing most quickly. By 2017, eMarketer predicts that nearly 30 million people, about 39 percent of the ad-blocking total, will have ad-blocking technology on their phones. In 2014, just 7 million smartphone owners used such technology.
Ad blocking has been described as nothing short of an existential threat by numerous publishers and media companies. Industry groups like the Interactive Advertising Bureau have formed task forces to look into stemming its rise, and some publishers have even taken ad-blockers to court, accusing them of arbitrage and extortion.
Others have tried changing the way they deliver content, either by asking readers to allow the ads on their sites to load, or by offering ad-free versions of their web and mobile sites, which are slightly more expensive than typical subscriptions.
© Copyright IBTimes 2022. All rights reserved.
FOLLOW MORE IBT NEWS ON THE BELOW CHANNELS