Ad-Blocking Software Panic: Digital Publishers Speak Out About Rising Industry Threat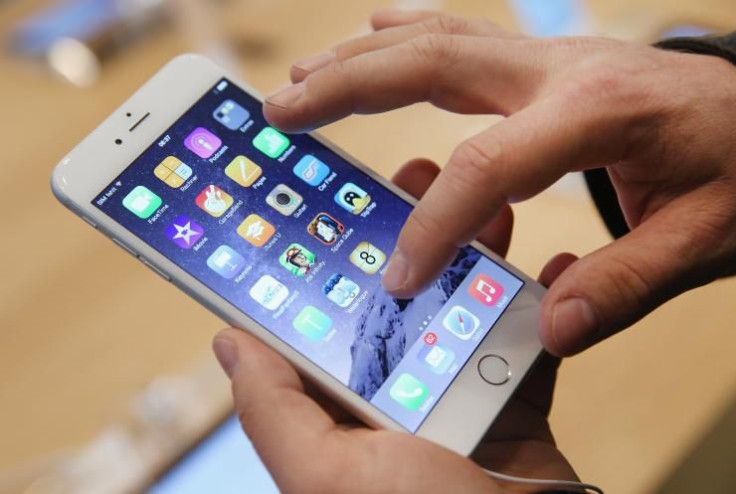 Ask any small digital publisher about what causes them the biggest headaches -- many will no doubt mention the arcane technology that runs the advertising on their websites.
"It's really the hard problem of being a publisher," said Sandy Pelland, the founder of Mom Life TV.
Pelland, a former advertising agency creative director who started her own website three years ago, was one of the small publishers who spoke out Tuesday at a quickly organized panel discussion focusing on the rise of ad-blocking software -- a trend that was supercharged this month when Apple Inc. allowed ad-blocking plugins on its Safari mobile browser for the first time. Her frustration with ad-tech underscores one of the problems facing small publishers: As ads get more complicated, more difficult to evade and more intrusive, they are also getting harder for small publishers to control, part of the reason that ad-blocking software has become so popular in the first place.
For example, Pelland said that because her site is meant to serve as a resource for mothers, she takes pains to keep ads for unhealthy things, like junk food, off her site's pages. But thanks to tricks that have become endemic in the world of digital advertising, she says her site is frequently covered in ads for products she knows her readers would not be interested in. In that sense, she shares the same annoyances that cause users to seek out ad-blocking software.
"I don't want to see the same ad on 10 pages of my site either," Pelland told International Business Times. "But without a team to help with that, you need to wear so many hats."
In the space of just a few weeks, the topic of ad-blocking has grown from a simple cat-and-mouse game between website users and publishers into something media businesses are framing as a life-threatening epidemic. According to research published by the Interactive Advertising Bureau, 34 percent of American adults use ad blockers of some kind, and a widely circulated, though possibly misleading study found that ad blocking cost publishers $21.8 billion last year. Separate research published earlier this year by a firm called ClarityRay found that 9 percent of Internet ads are blocked. Further up the food chain, analysts expect that widespread mobile ad blocking could seriously imperil Google.
While enormous publishers like the Washington Post, which turned the tables on readers by barring those using ad-blocking software from accessing their website, can turn to other forms of revenue to weather the storm, sites like Pelland's and others are almost exclusively reliant on the revenue they get from serving Web ads to their visitors.
"That's what pays the bills," said Rick Jaworski, the CEO of Joy of Baking, a website he runs with his wife; the site is 100 percent reliant on advertising revenue.
In response, IAB is going to war on ad-blocking in the name of smaller, independent publishers. The nonprofit announced Tuesday at its industry conference, IAB MIXX, that it has formed an ad-blocking task force and the beta launch of a tool that will allow smaller publishers to detect when their sites' visitors are using ad-blocking software.
"It's a threat to the whole industry," IAB President Randall Rothenberg told a ballroom packed with IAB MIXX attendees. "But it's an especially high impact, negative threat to the small publishers."
A Knotty Problem
The IAB's stance on the practice is unambiguous. "Ad blocking is robbery, plain and simple – an extortionist scheme that exploits consumer disaffection and risks distorting the economics of democratic capitalism," a statement on the company's site reads.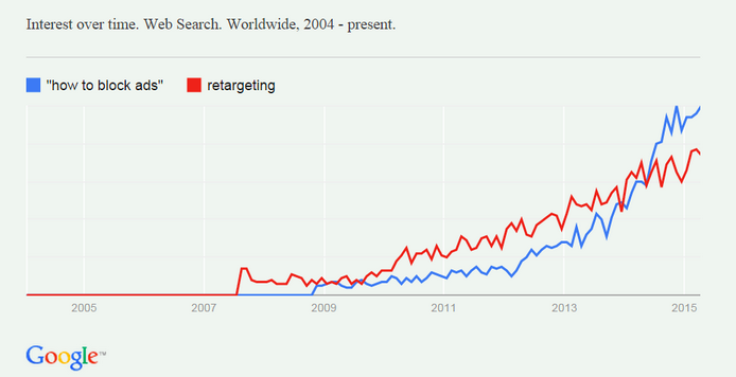 But the IAB and many publishers allow that the practice serves a need, as web advertising has grown more invasive, more overwhelming and more annoying. Auto-playing videos, retargeted advertisements and dozens of sites serving cookies make the experience of browsing the Web slower and more unpleasant than it used to be. IAB research found the top two reasons cited for using adblocking software are that users find ads intrusive and unpleasant. It has called on publishers, advertising agencies and advertising technology firms to all take voluntary steps to improve the experience that users get when they browse the Internet.
"I think ad-blockers are responding to a consumer concern," said Peter Imburg, the founder and CEO of Elfster. "We need to solve those problems so ads are a feature, not an annoyance."
In the meantime, it leaves small publishers mulling their options and looking for a way to get visitors to turn these apps off. They will also watch to see whether bigger and smaller publishers can band together with other sectors of the media to solve a problem. "I think as a small publisher, it's too hard to take that on all yourself because you don't want to turn off your audience," Pelland said. "Engineers, advertisers, marketers, everybody needs to come together."
FOR FREE to continue reading
✔️ Unlock the full content of International Business Times UK for free
offer available for a limited time only
✔️ Easily manage your Newsletters subscriptions and save your favourite articles
✔️ No payment method required
Already have an account?
Log in
© Copyright IBTimes 2023. All rights reserved.