How Mariah Carey, Boyfriend Bryan Tanaka Celebrated Valentine's Day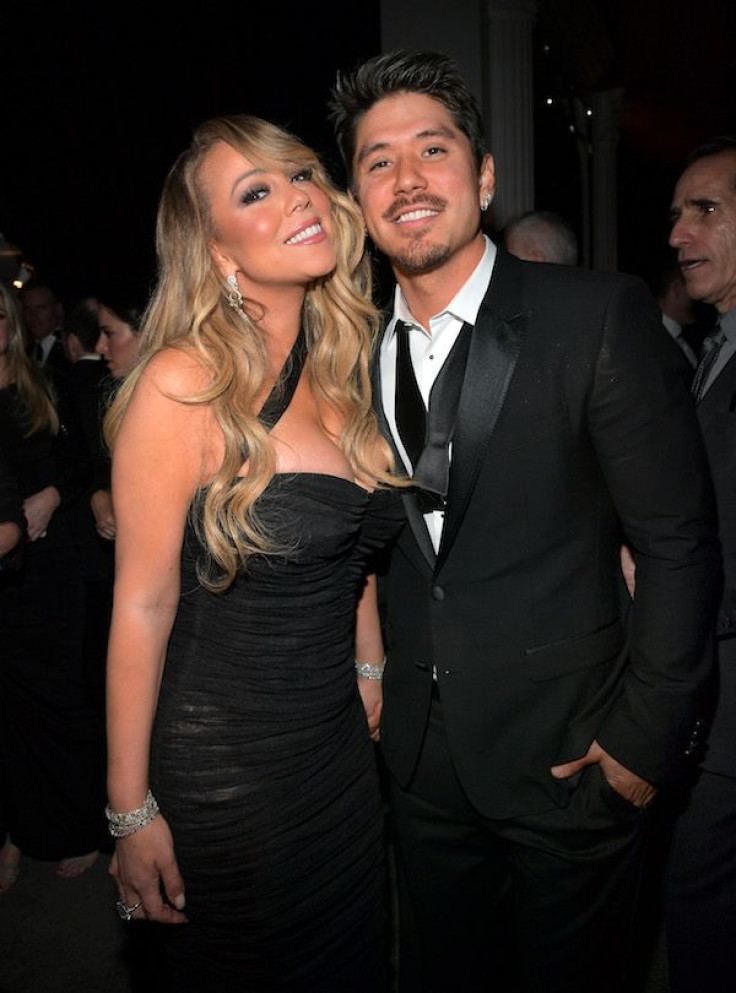 Mariah Carey definitely had a blast on Valentine's Day thanks to her boyfriend Bryan Tanaka. The two did not only enjoy a sumptuous meal at a fancy restaurant, they also posed with each other for a love-filled photo shoot.
The 47-year-old Grammy-winning songstress and her 34-year-old choreographer lover took to social media to share with fans the #couplegoals things they did on Valentine's Day. First, Carey posted to Instagram a snap from a romantic dinner and drinks they enjoyed on Valentine's eve. The couple are seen looking at the camera while sharing a toast.
Tanaka also uploaded snaps from the romantic dinner on his own Instagram account. It appears Tanaka was the one who booked the place and prepared everything based on his caption, which read, "Private dinner for my love." One pic shows Carey flashing a big smile while sitting down at a table for two in what appears to be a large and luxurious private spot. Another shows the couple, who wore matching red and black ensembles, standing beside the balcony.
Carey and Tanaka also did a Valentine's Day-themed photo shoot earlier with the help of the "Emotions" hitmaker's personal photographer Bill Boatman. One photo that Carey shared on Instagram shows her beaming while donning a candy-encrusted red bra and holding on to a string for the balloons that adorn the set. Very noticeable in the picture is the red heart-shaped balloon with the words "Be Mine" positioned right next to Carey.
Adding sultriness to the sexy photo is a semi-nude Tanaka who is only wearing a white towel to cover his waist and thighs. For the occasion, Tanaka got a temporary heart tattoo with "LOVE" on his right bicep. The couple also wore matching jewelry for the shoot.
The couple had been on-and-off since 2016, but they seem to have been pretty stable recently. Aside from being lovers, Carey and Tanaka also work together. In fact, they have been professionally involved for over a decade before getting romantic with each other, according to People.
Despite publicly sharing their romance on social media, Carey hasn't really spoken about their relationship to the press. "I'm just going to be like, 'I really don't talk about my personal life.' Because that's what I used to do and it really worked for a minute, back, a while ago. I just don't feel comfortable talking about my personal life. … Me and my boyfriend don't want to do that,'" she said last April.
© Copyright IBTimes 2023. All rights reserved.