How Meghan Markle's Pregnancy Is Helping Her Relationship With Queen Elizabeth
Although there are rumors that Meghan Markle has been feuding with her sister-in-law Kate Middleton and other members of the royal family, it seems the Duchess of Sussex's pregnancy is helping her win over Queen Elizabeth.
Meghan is expected to give birth to her first child this spring and despite her growing baby bump, Prince Harry's wife has continued to carry out her royal duties.
As a result of her dedication to her commitments and recent visit to Morocco, Meghan could be rewarded with a special thank you from Queen Elizabeth. "The Queen is amazed by the Duchess' energy and stamina given that she is so heavily pregnant," a royal insider told Vanity Fair.
"There may well be a letter waiting for the duke and duchess when they return," the source added.
The insider revealed the Queen is "impressed" that Meghan hasn't used her pregnancy as an excuse to skip royal tours and other events. "For the Queen and her generation, you generally hid your bump and put your feet up in this stage of pregnancy, but Meghan hasn't stopped."
"She respects hard work and loyalty above everything," the tipster shared.
Prior to her pregnancy, royal insiders told Us Weekly the 37-year-old's "enthusiasm towards living a life of service and humanitarianism excites the queen and it's just the type of vim and vigor she likes to see in someone."
At the time, Queen Elizabeth thought Meghan "quickly demonstrated that she is intelligent, polite and keen to learn."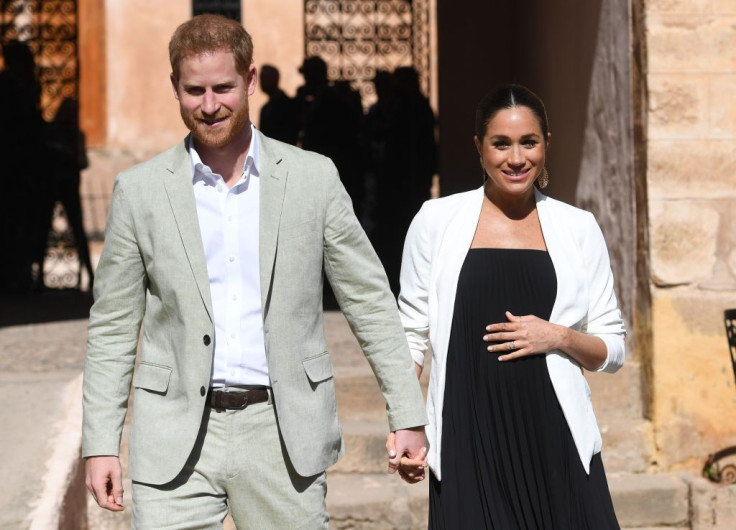 © Copyright IBTimes 2023. All rights reserved.