How Much Are The Powerball, Mega Millions Jackpots? Lotteries' Approach Record Sum
KEY POINTS
Mega Millions and Powerball are approaching a record combined sum after four months without a jackpot winner
Mega Millions is offering $865 million at Tuesday's drawing, with Powerball at $730 million
In 2018, the sum total reached over $2 billion
Lottery juggernauts Powerball and Mega Millions are approaching a record combined sum as months go by without anyone claiming the grand prize. Mega Millions has a jackpot of $865 million for Tuesday's drawing. Powerball has reached $730 million ahead of Wednesday's drawing.
While the lack of a winner since September for both lotteries has led to massive jackpots, they have a way to go before they can claim records. Both Powerball and Mega Millions boast record prizes of over $1.5 billion.
Mega Millions' would be the third-largest payout in history. Powerball sits in fifth place right now, but both would continue to grow if there is no winner for a fifth consecutive month. A ticket for either lottery has a roughly 1-in-300 million chance to claim the jackpot.
Despite not currently holding the record, the current total of $1.6 billion is among the highest. It's only lower than the jackpots of October 2018, when Powerball's prize stood at $687 million and Mega Millions reached $1.5 billion for a combined total of over $2 billion.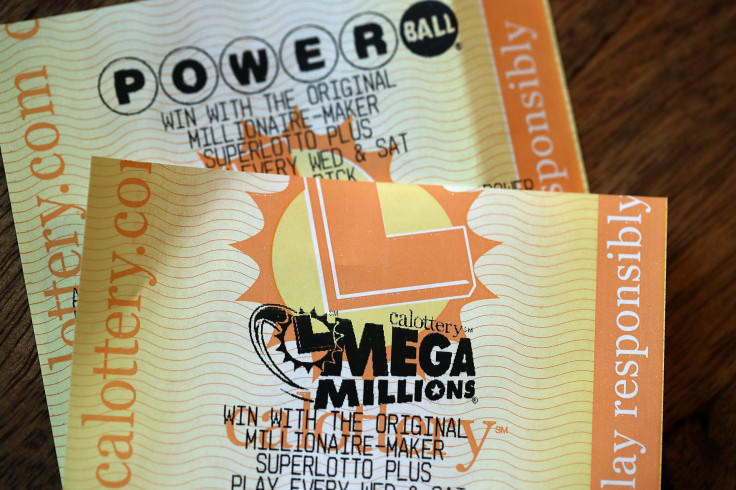 If a winner is named and they opt for the cash buyout, their prize would be smaller than that listed for the 30-year standard payout. An immediate withdrawal would net $628 million for a Mega Millions winner and $546 million for the winner of Powerball's jackpot.
The last reset for the two lotteries occurred just a day apart on Sept. 15 and 16. Mega Millions paid a Wisconsin winner $119 million, and a New Yorker won $94.8 million from Powerball the next day.
Powerball and Mega Millions achieve such heights due to their wide distributions and astronomical odds. The pair operate in 45 states, Washington, D.C., and the U.S. Virgin Islands. Powerball includes Puerto Rico.
© Copyright IBTimes 2023. All rights reserved.