How Much Did Trump Spend On His Campaign To Beat Hillary Clinton? Total Money Raised By 2016 Election Candidates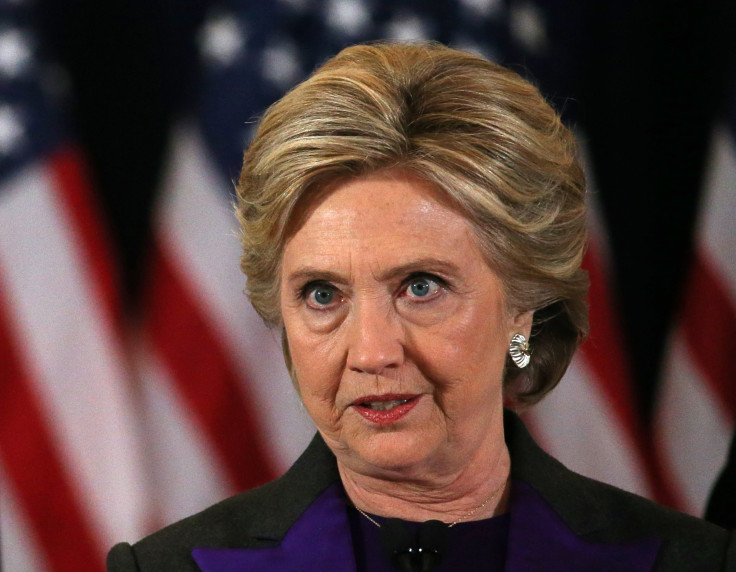 Perhaps a testament to his business acumen, Republican Donald Trump managed to win the presidency early Wednesday morning despite losing the fundraising battle to Democrat Hillary Clinton by more than $380 million, according to OpenSecrets.org. However, the final figures for 2016's election also showed third-party candidates like Libertarian Gary Johnson, the Green Party's Jill Stein and independent Evan McMullin were at a major disadvantage when it comes to fundraising.
Based on the most recent totals, Trump claimed the presidency in spite of Clinton raising $380.3 million more than the real estate mogul and billionaire. Together, $1.3 billion was raised for the latest White House run, with $594 million coming from Super PACs in support of most of the candidates.
Trump, who locked down the first win of his mere 17-month old political career with 289 electoral votes to Clinton's 218, raised $306 million between his official campaign committee and outside groups as of Oct. 28. In particular, the president-elect did especially well with individual contributions and smaller ones, raising more than $105.3 million and $67.6 million, respectively. He spent $285.5 million, according to OpenSecrets.
The Trump campaign also appears to have spent its money wisely. Though the election tallies have since changed, Trump spent a little less than $5 per vote, according to Reuters.
In contrast, the former secretary of state blew Trump away in the fundraising game but couldn't claim the Oval Office. Between Hillary for America, her campaign's main arm, and outside groups like Super PACs, Clinton raised $687.2 million and expended $609.1 million.
Like Trump, she did well with large individual contributions, exceeding $353.4 million and another $91.5 million in smaller contributions, which are $250 or less per donation.
It appears Clinton's fundraising prowess helped her claim the popular vote, but not the electoral college. While New Hampshire, Michigan and Minnesota's official results were not immediately called, Clinton had 59,440,178 votes, or 47.6 percent, compared to Trump's 59,245,678 (47.5), a difference of 194,500 votes, according to the latest results from CBS News.
The third-party candidates, even together, barely scraped by when compared to Trump and Clinton. Johnson, Stein and McMullin raised more than $17.3 million combined, which was a little more than 2.3 percent of Clinton's grand total.
Johnson, who as of Wednesday had pulled down 3.9 million votes or 3.33 percent, led the third-party fundraising with $11.4 million directly to his campaign and another $1.3 million in outside money. That proved to be well ahead of Stein's $3.5 million. McMullin, who was on the ballot in just 11 states, came up with $1.025 million. Neither he nor Stein reported any outside money, but McMullin did garner more than 156,000 votes, or 20.8 percent, in his home state of Utah to finish in third behind Trump and Clinton.
© Copyright IBTimes 2022. All rights reserved.
FOLLOW MORE IBT NEWS ON THE BELOW CHANNELS