How Much Do The 'Fuller House' Kids Make? More Than The Olsens Did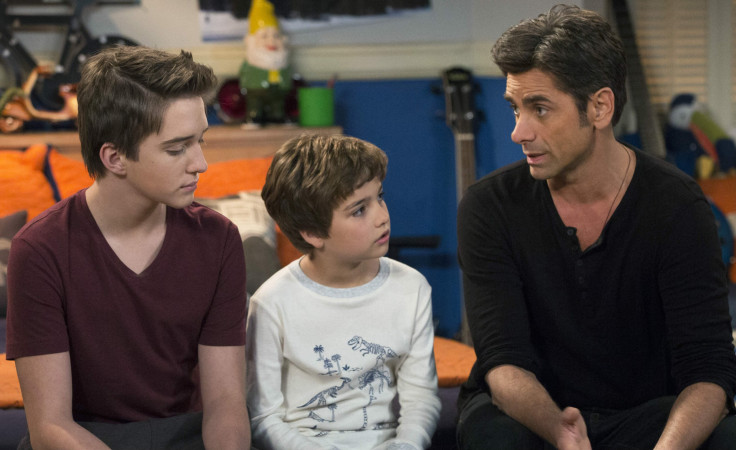 Ever wonder just how much the kids on your favorite shows are making? Well, let's just say that the ones on "Fuller House," which dropped the second half of Season 3 on Netflix today, have plenty to celebrate this holiday season.
The "Full House" sequel features Candace Cameron Bure reprising her role as D.J. Tanner, who's now a mother of three - Jackson (Michael Campion), Max (Elias Harger) and Tommy (Dashiell and Fox Messitt).
Let's start out with the oldest of this bunch, Campion. The 15-year-old takes in a whopping $12,000 per episode, according to TMZ. Harger, on the other, made $10,816 for each one of his Season 3 episodes. This is more than he'd made previously, as he's gotten raises after each season. He started out at $10,000 per episode for Season 1, but clearly that number's going up at a steady rate, which means that if the show is renewed for a Season 4, Harger is likely to get another pay increase.
As for the Messitt twins who take turns playing Tommy, like Mary-Kate and Ashley Olsen did when they played Michelle in the original series, they each took home $9,734 an episode for Season 3. Originally, they each made $9,000 per Season 1 episode, then they received a four percent pay increase for Season 2 before making their way to their current level of pay.
That seems like quite a bit of money, in general, for such young stars, especially when the "Fuller House" kid salaries are compared to the Olsen twins' "Full House" salaries. Mary-Kate and Ashley each made only $1,650 per episode when the show premiered in 1987, which is not anywhere near what the sitcom sequel's kids are making now.
There's more, though. The young series star who makes the most money of them all hasn't even been mentioned yet. At age 15, Soni Bringas, who plays Ramona, the daughter of Kimmy Gibbler (Andrea Barber), takes the crown for the highest salary of the kids on the show at about $15,000 per episode.
Find out just why these kids are making the big bucks by checking out "Fuller House" Season 3B, which is now available on Netflix.
© Copyright IBTimes 2023. All rights reserved.