How Much Do Presidents Spend On Travel? Trump vs. Obama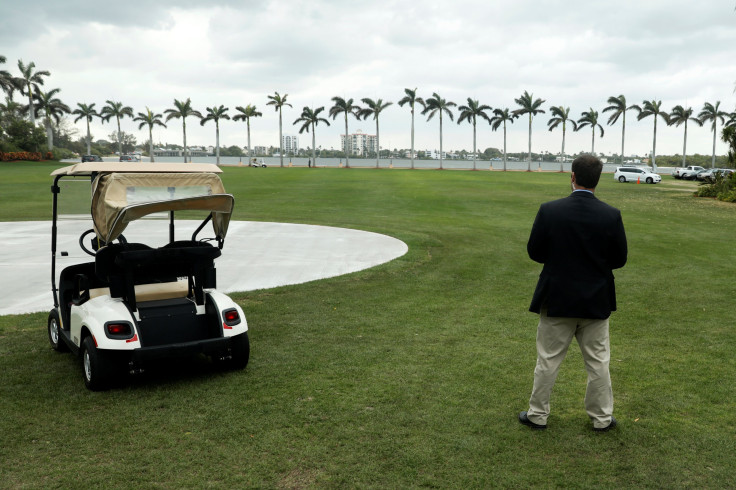 President Donald Trump — who criticized politicians in September for "wasting" taxpayer money — is on track to spend more on travel costs in his first year as president than President Barack Obama did during his entire eight-year tenure in the White House.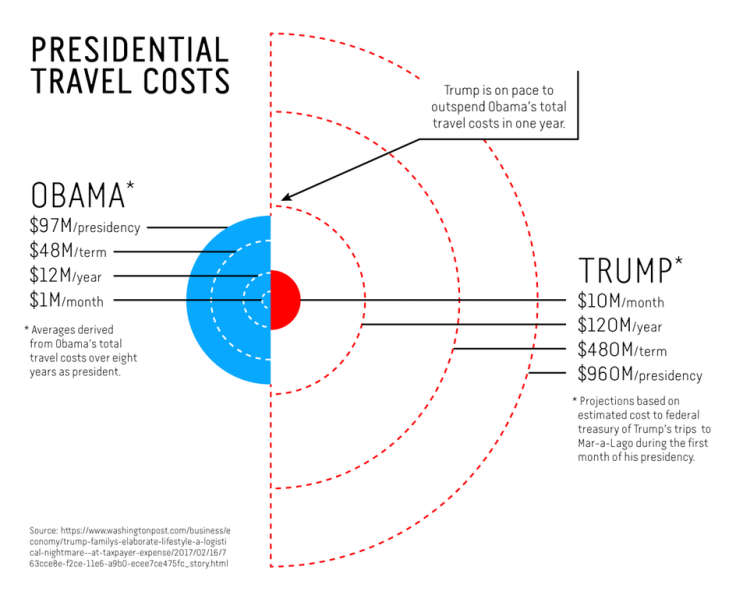 The discrepancy in travel costs was visualized in a graphic posted on Reddit Thursday night, which was widely shared the following day. The graphic used reporting from the Washington Post to show Trump spent nearly $10 million in his first month as president, while Obama spent $12 million per year.
Read: Cost Of Obama's Travel, Vacation: President Spent Almost $100 Million Of Taxpayers Money
If Trump's travel costs stay consistent throughout his entire presidency, they could reach $480 million for one term and $960 million for two. In contrast, over Obama's travel costs reached $97 million over his eight years in office.
Part of that is due to Trump's frequent trips to his Mar-A-Lago estate in West Palm Beach, Florida. St. Patrick's Day weekend marked the fifth time Trump made the trip to Mar-A-Lago since he was inaugurated Jan. 20. In part because of high security costs, each trip to Florida costs an estimated $3 million. After five trips to his "Winter White House," Trump's trips will have cost taxpayers an estimated $15 million.
Read: Snowbird President Flies To Florida For Fifth Time Since Inauguration
Trump spent 11 days of his first month in office at Mar-A-Lago, hosting world leaders and sometimes parties.
"I would mind paying taxes a lot less if our politicians knew how to spend the money, but they don't," Trump told Bill O'Reilly when he was running for president in September. "They waste the money. They don't know what they are doing with the money. Some cases they do, and they have bad motives."
While Trump splits his time between Washington, D.C., and Florida, Melania Trump, the First Lady, lives in Manhattan with the couple's son Barron. That adds more to New York City's bill. In a letter to Congress, Police Commissioner James O'Neill said protecting the First Lady in Trump Tower would cost the New York Police Department between $127,000 to $146,000 per day, in addition to an estimated $4.5 million per year in fire department protection.
© Copyright IBTimes 2023. All rights reserved.