How Much Money Does Trump Make? Where President Donates Part Of Salary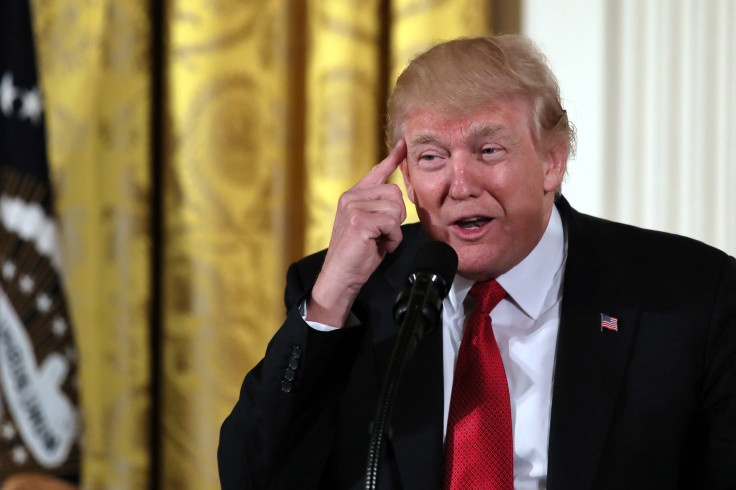 Two weeks after President Donald Trump proposed slashing the budget of the U.S. Interior Department by almost 12 percent, his spokesperson announced that Trump would donate the first three months of his salary to the National Park Service, which operates under the Interior Department. In all, Trump donated $78,333.32 to the park service; he proposed cutting about $1.5 billion from the Interior Department.
The donation will go to maintaining historical battlefield sites, said Interior Secretary Ryan Zinke, who was at Monday's White House press briefing when the announcement was made.
Read: President Can Withdraw Trust Money Whenever He Wants, Report Says
Trump hasn't always had a chummy relationship with the National Parks Service. In January, he reportedly pressured the NPS to provide proof that his inauguration was larger. "This was the largest audience to ever witness an inauguration. Period," as White House Press Secretary Sean Spicer claimed in January.
Trump was also reportedly unhappy that the NPS retweeted photos comparing Trump's inauguration crowd with President Barack Obama's larger inauguration crowd in 2009.
Read: Will Trump Resign? Most Americans Want POTUS To Step Down, Poll Finds
Environment and wildlife activists were angered last month when Republicans in Congress passed a resolution that would tear down hunting restrictions — restrictions that prohibit hunting hibernating bears, for example — in nature reserves in Alaska. Trump is expected to sign the resolution.
As president, Trump earns an annual salary of $400,000. When he was on the campaign trail, Trump said he would refuse to take a salary as president. But since the law requires it, Spicer announced that Trump would donate his entire salary by the end of the year.
"In all seriousness, I think his view is, he made a pledge to the American people, he wants to donate it to charity, and he would love your help to determine where it should go," Spicer said.
Forbes estimated that Trump's net worth was $3.5 billion in February, although that's impossible to verify as he hasn't released his tax returns.
© Copyright IBTimes 2023. All rights reserved.
FOLLOW MORE IBT NEWS ON THE BELOW CHANNELS