How Prince William, Kate Middleton Reacted To Radio Host Mocking Princess Charlotte
Prince William and Kate Middleton reacted when a radio host mocked Princess Charlotte.
The Duke and Duchess of Cambridge are very protective when it comes to their kids. BBC Radio 1 host Greg James shared an incident when Prince William and Middleton insisted to have a word with him after he cracked a joke about their daughter.
According to James, he made a comment on Princess Charlotte's first day of school photo where the little princess stands on her tippy-toes to shake hands with her teacher.
"I saw the photo during the show and said, 'Who the hell shakes hands with their teacher on the first day?'" James confessed.
A few weeks later, James and Radio 1's Teen Heroes visited Kensington Palace. During their visit, the Duke and Duchess of Cambridge insisted to talk to him.
"They said: 'We were listening on the morning of little Charlotte's first day, and we want to talk to you about the handshaking thing … I went: 'Oh God, no!'" James said about the incident.
"They'd heard me saying this school was so posh they had to shake hands with their teacher every day. They were not like that in my day. You were pleased if you got a smile."
James admitted that the encounter was awkward, but he was convinced that everything was resolved. "I'm sure its all absolutely fine," he said.
Just recently, Middleton revealed that Prince George and Princess Charlotte love performing at home. The future queen consort said that Prince Louis' siblings are fond of handstands and cartwheels.
Middleton's revelations didn't come as a huge surprise. Back in June 2018, Princess Charlotte and Prince George accompanies Middleton to support Prince William at a polo match at the Beaufort Polo Club field.
Princess Charlotte and Prince George were photographed running around and sitting with their cousin Savannah Phillips. Princess Charlotte was also seen performing forward rolls and headstands.
Middleton also shared her daughter's favorite hairstyle. According to the Duchess of Cambridge, Princess Charlotte loves plaits. However, her hair is not very long so they have to do it at the top.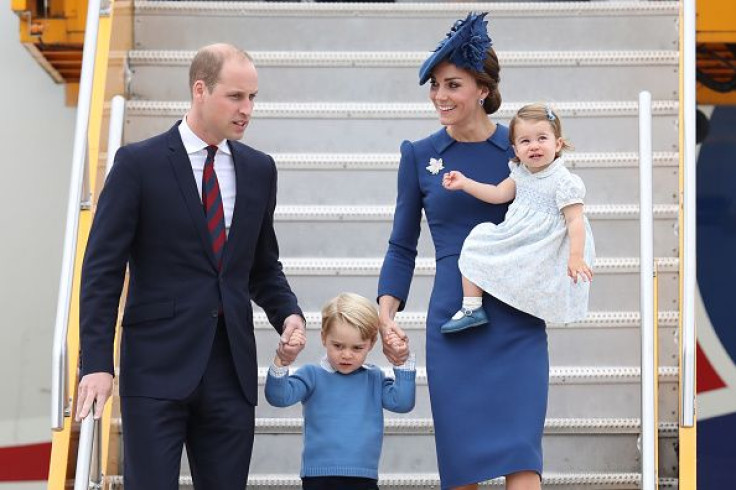 © Copyright IBTimes 2023. All rights reserved.