How To Protest In 2017: After Trump Election, 4 Ways To Keep Activism, Civil Engagement Going Strong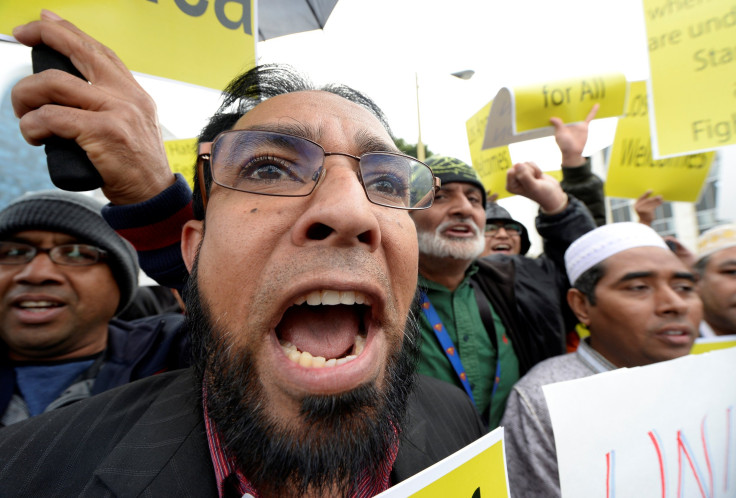 Pundits have been drawing comparisons between the Tea Party and a new liberal movement that was born out of the Democratic Party's identity crisis after many were left shocked by Hillary Clinton's loss in November's presidential election.
Millions of protesters took to the streets the day after President Donald Trump's inauguration for the Women's March on Washington; thousands called and wrote to their senators to oppose the nomination of Betsy DeVos; thousands more protested Trump's immigration ban at airports across the country; and Thursday, hundreds packed a town hall meeting near Salt Lake City to hold Rep. Jason Chaffetz (R-Utah) accountable.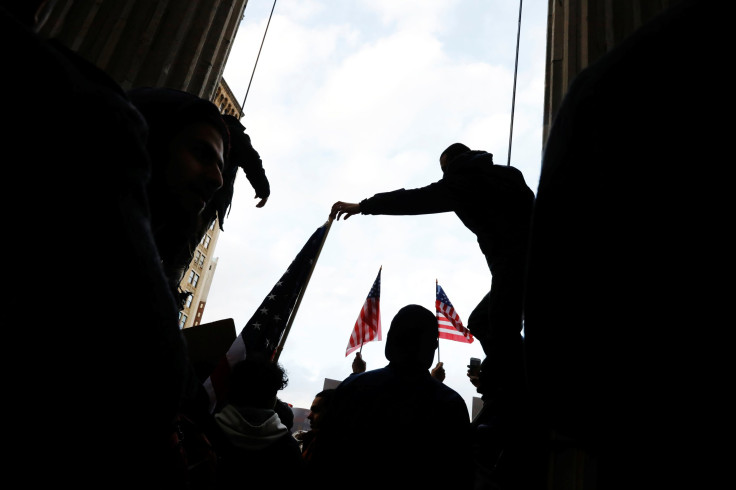 "The parallels are striking: a massive grassroots movement, many of its members new to activism, that feeds primarily off fear and reaction," wrote Molly Ball in the Atlantic Thursday.
Ball, who was reporting for a liberal-leaning magazine, was not the only one who saw similarities; conservative strategists do, too.
"You know, what's interesting is that we in the Tea Party really borrowed some of the street protests and organizing from the left, with mass rallies, with getting out in the streets, with signs," said Brendan Steinhauser, an early Tea Party activist, on NPR. "But the thing that we did also that I see the left borrowing from us is actually taking that activity and turning it into direct legislative contact in the form of thousands of phone calls and emails and posts on social media."
You've got many options to keep that energy going. Here are a few:
Two general strikes are being planned, during which organizers were encouraging people to avoid buying anything or going into work for an entire day. The first is being planned for Feb. 17, and the idea originated from a column published in The Guardian in January.
"Let's designate a day on which no one (that is, anyone who can do so without being fired) goes to work, a day when no one shops or spends money, a day on which we truly make our economic and political power felt," wrote Francine Prose in The Guardian.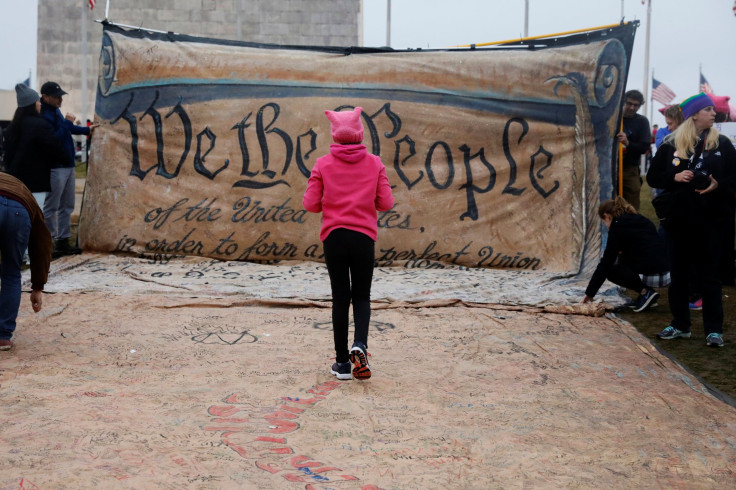 The idea soon spread over social media, and on Monday, the Women's March organization announced its own General Strike, although no date has been scheduled.
Attend your lawmakers' town halls. One town hall became raucous near Salt Lake City Thursday night, with attendees demanding answers from their Republican Rep. Jason Chaffetz. You can do the same. The Town Hall Project 2018 — named for the year of the next Congressional election — is a volunteer-run organization that has kept track of town halls across the country in a publicly available spreadsheet.
Another grassroots organization, called the Ides of Trump, has been encouraging people to write a postcard to the White House March 15. Historically, the date is known as the Ides of March and has commemorated the day when Roman emperor Julius Caesar was assassinated. But there were no planned assassination attempts here, just an effort to flood the White House with anti-Trump messages.
"We will show the man, the media, and the politicians how vast our numbers are and we will bury the White House post office in pink slips, all informing the President that he's fired," the group explained on its Facebook page.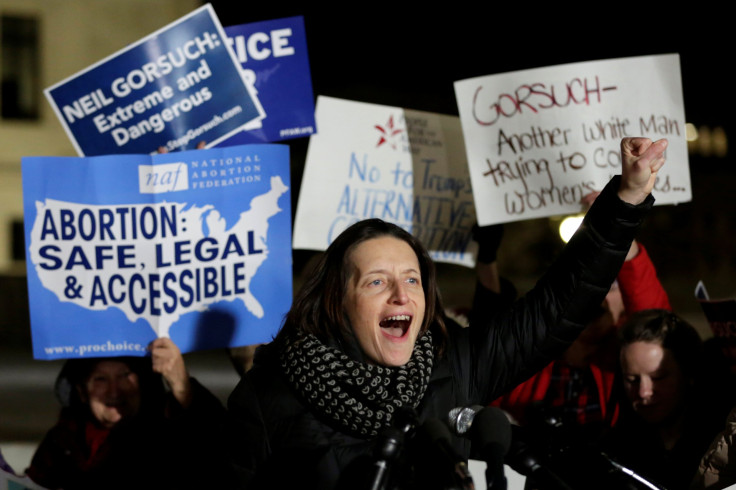 Finally, if you live in New York City, visit nextprotest.com. It has a simple mission: to list upcoming protests in the city. The website says it was expanding soon. But as of Friday, it had three demonstrations listed on its site in New York in February:
Feb. 12, 11 a.m. EST, Battery Park, NYC — A protest against Trump's immigration policies
Feb. 17, 2 p.m. EST, Washington Square Park, NYC — A "Not My President" demonstration
Feb. 20, 12 p.m. EST, Trump Tower, NYC — A "Not My President" demonstration
Two other protests were being planned for later this year, too: On Tax Day, April 15, demonstrators were expected to gather across the country to demand Trump release his tax returns. And one week later, April 22, scientists were planning their own march on Washington.
© Copyright IBTimes 2023. All rights reserved.