How Queen Elizabeth Is Keeping Meghan Markle, Prince Harry's Independence In Check
Meghan Markle and Prince Harry have officially finished splitting themselves from Prince William and Kate Middleton's royal household, but if they are trying to set themselves up for a situation that is entirely independent of the royal family, Queen Elizabeth is reportedly making sure to keep the pair in check.
Not only did the Sussex and Cambridge households split their offices and Harry and Meghan moved out of Kensington Palace for their own home at Frogmore Cottage on the Windsor Estate, but things were taken one step further this past week, with the two separating from the charity they were running with William and Kate.
"These changes are designed to best complement the work and responsibilities of Their Royal Highnesses as they prepare for their future roles, and to better align their charitable activity with their new households," a statement regarding the split said. "The Duke and Duchess of Cambridge and The Duke and Duchess of Sussex are incredibly proud of what they have achieved together through the Royal Foundation."
However, despite their plans to center their operations in Windsor, Express UK notes that the Queen has taken measures where she can still keep an eye on them and prevent the couple from forming an entirely independent situation. A source claimed that the plan to move the Sussex office to Buckingham Palace instead was deliberately engineered by her Majesty herself.
"The intention is to ensure what they do is coordinated with the rest of the household, so you don't get an Independent State of Frogmore," the source said.
The Queen made a similar move back in the days when Princess Diana was alive as well.
"Much of the attention was on Charles and Diana and Andrew and Fergie," a former staffer told Express UK. "The Queen was much younger and doing more, and she didn't much like being pushed off the front pages, so there was a group formed at Buckingham palace called the Coordination and Research Unit, which was about diary and media planning."
"That's what they've got to do now, coordinate diaries better and coordinate what they're all putting out," the source continued.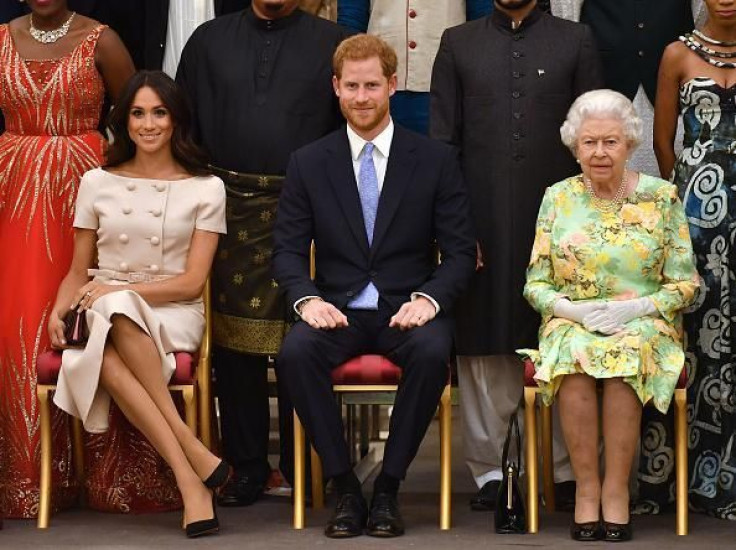 © Copyright IBTimes 2023. All rights reserved.