'How A Realist Hero Rebuilt The Kingdom' Episode 11 Live Stream Details [Spoilers]
KEY POINTS
The Kingdom of Elfrieden has fallen
Souma defeats Castor Vargas' Air Force
"How a Realist Hero Rebuilt the Kingdom" Episode 11 will release Saturday
Souma has managed to lure Carla and the other soldiers away from the castle as he wants to target Castor in "How a Realist Hero Rebuilt the Kingdom" Episode 11.
The official website has released the spoilers for Episode 11. Gaius Amidonia has surrounded the city of Altomura as the Kingdom of El Frieden falls.
Meanwhile, Souma and his friend succeed in defeating Castor and his Air Force by launching a surprise attack. Souma also begins to engage with Georg and the others.
In the last episode, Souma found out that a massive army from Amidonia was ready to invade the city of Altomura. Gaius, who was leading the army, met with Weist Garreau, who was the lord of Altomura.
Garreau told Gaius that Altomura was not willing to fight back, but needed time to convince the soldiers to surrender.
Elsewhere, in Randel, the Forbidden Army began constructing a fortress that would be used to engage with Georg's army.
Meanwhile, in the Red Dragon City, Castor Vargas learned about the Forbidden Army marching toward the city. Souma had planned a surprise attack and Castor wasn't ready.
"Gaius leads an invasion force from Amidonia into the kingdom and lays siege to the city of Altomura. Meanwhile, in Randel, the Forbidden Army constructs a fort from which they engage Georg's forces, while Red Dragon City receives its own surprise attack," read the official synopsis of "How a Realist Hero Rebuilt the Kingdom" Episode 10, according to Funimation.
The cast of the anime includes Inori Minase as Liscia Elfrieden, Yuusuke Kobayashi as Kazuya Souma, Yui Ishikawa as Jeanne Euphoria, Yui Horie as Excel Walter, Taiten Kusunoki as Georg Carmine, Tetsu Inada as Gaius Amidonia, Mugihito as Albert Elfrieden, Reina Ueda as Juna Doma, Moeka Kishimoto as Tomoe Inui, Masaaki Mizunaka as Poncho Panacotta, M.A.O as Roroa Amidonia, Kikuko Inoue as Elisha Elfrieden, Kenji Nojima as Julius Amidonia, Kazuyuki Okitsu as Hakuya Kwonmin, Jun Fukuyama as Castor Vargas and Hisako Kanemoto as Maria Euphoria.
Fans can watch "How a Realist Hero Rebuilt the Kingdom" Episode 11 online Saturday on Funimation. The episode will livestream in Japanese with English subtitles.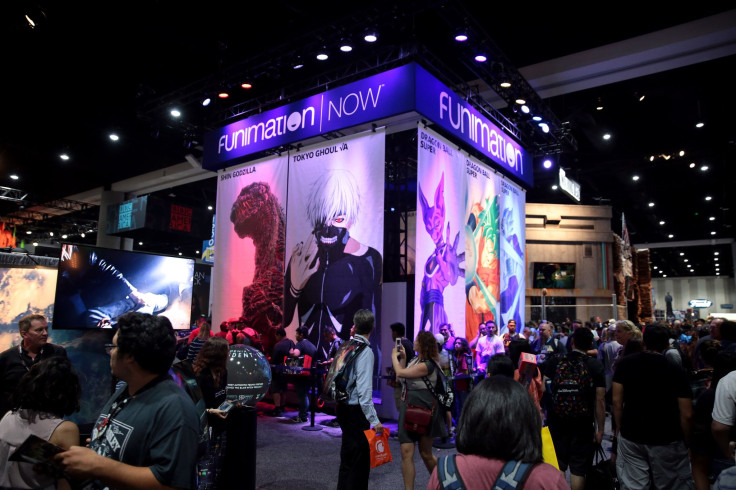 © Copyright IBTimes 2023. All rights reserved.