How Republicans And Democrats On Twitter Responded Differently To Georgia Special Election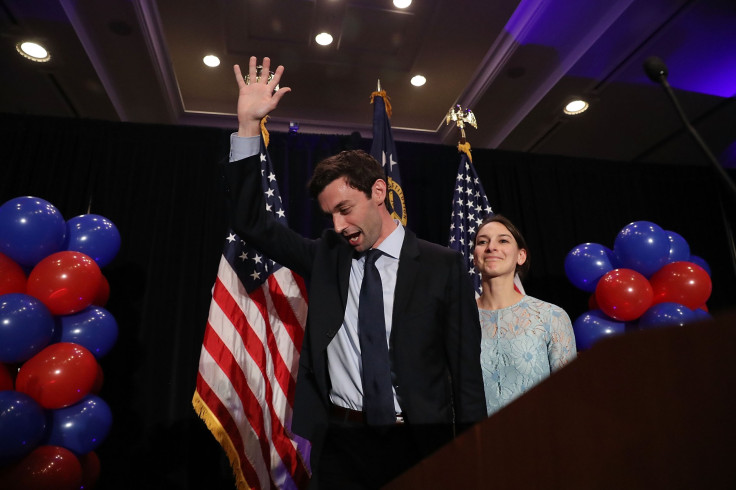 After Republican Karen Handel was pronounced victorious in Georgia's special election for the sixth congressional district Tuesday, the reaction on Twitter was split down partisan lines.It included a lot of puns on the word "Ossoff."
On the conservative side, Republicans took a victory lap claiming that Handel's win was a show of support against the big money interests that supported Jon Ossoff, the 30-year-old upstart.
Ossoff raised $24 million from the party and another $8 million from outside groups.
A large bulk of the $24 million raised by the Democratic candidate was raised from California and New York, according to an analysis by the New York Times.
NEW: Is This Email Jon Ossoff Real? Email Shows Desperate Plea Before Georgia Special Election
President Trump and his family weighed in multiple times after the Republican win was announced. The president said that the win showed that all the "fake news" and "money spent" on the Democratic side were all for naught.
Also, conservative compared the way that the mainstream media reacted to Handel's victory and 2016 election night. In particular, a screen grab was taken showing anchors looking unhappy on CNN.
Another theme from was that there were a lot of puns on both the name "Ossoff" and "Handel."
NEW: Bernie Sanders May Have Won, Even Though Jon Ossoff Lost
Democrats, on the other hand, were split between downplaying the loss as a moral victory because they closed the gap in a red district, expressing disappointment and blaming the loss on Ossoff's candidacy.
During an interview with "Morning Joe" Wednesday, Senator Chris Murphy (D-Conn.) pivoted away from the loss in Georgia and said that the Russian investigation is a distraction from the economy.
"The fact that we have spent so much time talking about Russia, you know, has been a distraction from what should be the clear contrast between Democrats and the Trump agenda, which is on economics," Murphy (D-Conn.) said.
© Copyright IBTimes 2023. All rights reserved.