How Sheldon Adelson's Successful Right-Wing Israeli Newspaper Could Reshape The Las Vegas Review-Journal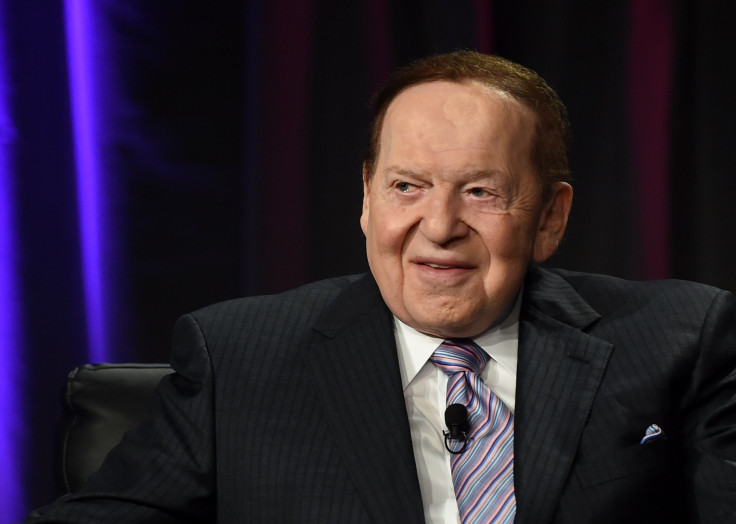 LAS VEGAS — Copies of the Las Vegas Review-Journal are prominently displayed at the kiosk by the guest elevators at the Palazzo, part of Sheldon Adelson's expansive Venetian resort and casino, which is as much of an institution here as the slot machines and stale cigarette smoke surrounding the newspaper stand. But under Adelson's ownership, the editorial strategy at the century-old newspaper is likely to change — a lot.
Adelson, the billionaire CEO of Sands Corp. and a close ally of Israeli Prime Minister Benjamin Netanyahu, acquired the Review-Journal for $140 million earlier this month. At first he did so secretly, but the paper's own intrepid reporters unmasked him as the owner within days. Then, a mysterious order given to investigate a judge officiating a wrongful termination lawsuit involving Adelson was unearthed. And now, as Adelson prepares to put his stamp on Nevada's biggest newspaper, some tricks from his successful Israeli media adventure could hold clues about what might come next.
Adelson started the free tabloid Israel Hayom in 2007. It's now Israel's largest paper by circulation, and in an interview this month with Reuters from Macau, where he was opening a hotel, he said he "may take some of the positive characteristics of our Israeli newspaper and add them to there." So it seemed like a good time for International Business Times to start reading Israel Hayom, or at least its daily English-language newsletter, and figure out what Adelson might have been talking about.
Strong Advocacy
The biggest thing that works for Israel Hayom has nothing to do with its content. It's the fact that the newspaper is free and available throughout Israel. However, Adelson is unlikely to give the Review-Journal away for free. He paid well above market value for it — a portfolio including the Review-Journal and several other local publications went for only $102.5 million in February — so he's not in it for the financial returns. And the gratis pricing plan has helped Israel Hayom reach an estimated 41 percent of the country.
In fact, Israel Hayom has been so effective in picking up market share that some members of the political opposition floated an ultimately unsuccessful bill that would have banned publication of a free newspaper in Israel. And while the paper claims to not take sides — and in fact, Israel Hayom's vision statement looks a lot like the editorial Adelson ran in the Review-Journal — Israel Hayom being pro-Netanyahu is not a matter of opinion, and examples abound.
For instance, the Dec. 29 edition of the paper's English-language newsletter includes a story about the prime minister's wife, Sara, being investigated for expenses related to their private home. That news story is accompanied by an opinion piece suggesting that it is bad for Israel to scrutinize the prime minister's wife.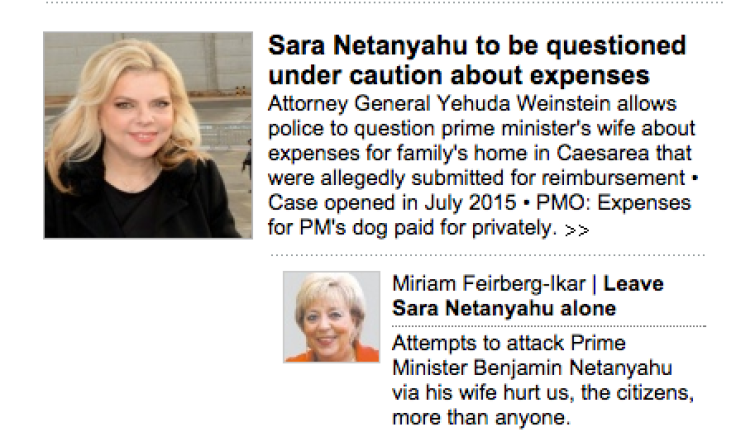 Netanyahu recently won a close national election in Israel, and Israel Hayom's support almost certainly helped. But it's hard to see how the Review-Journal could apply an analogous advocacy strategy in Nevada and have the same kind of impact, although Adelson — who is rumored to have spent more than $100 million trying to defeat President Barack Obama in 2012 — is likely to try.
But Adelson hasn't yet thrown his considerable financial support behind one presidential candidate. And if and when he does, it's unclear how helpful pro-Ted Cruz or pro-Marco Rubio opinion pieces will be in the grand scheme of getting either one elected to national office.
While Israel Hayom has a national reach, the Review-Journal is still very much a local paper in circulation and priorities. Adelson said in his editorial that he wants the paper to remain a cornerstone of the community, but his political and business ambitions aren't confined to southern Nevada. At Israel Hayom, he was happy to spend whatever it took to grow the audience, which might be one way to give the Review-Journal's editorials a broader impact without necessarily overlooking the core audience.
Then again, there's the basic question of whether the Review-Journal's political endorsements even matter. The newspaper recommended John McCain in 2008 and Mitt Romney in 2012. Obama won Nevada by 12 percent in 2008 and 7 percent four years later. And that was before the paper was purchased in a needlessly secretive way by a billionaire with a clear political agenda, which might affect its perceived credibility on something like this.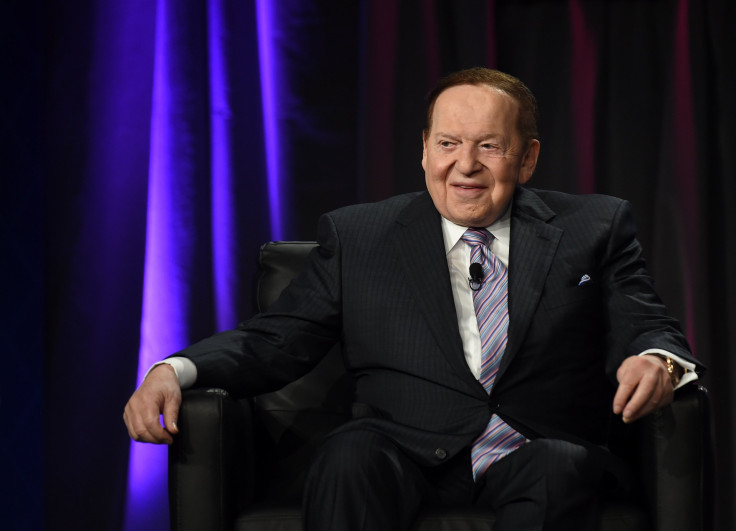 Diverging Foreign Policies
While the Review-Journal has long had the baseline pro-Israel stance one would expect of a center-right newspaper in the American West, Israel Hayom is on the Israeli right, which could create some ideological daylight if Adelson brings that position to the Las Vegas newsroom.
For example, the Review-Journal published an April op-ed by the head of the local Jewish Federation calling on unnamed people in politics and media to stop sniping at each other in the interest of maintaining strong ties between the U.S. and Israel, and affirming his support for a two-state solution, the foreign policy view held by Obama and George W. Bush.
Israel Hayom, on the other hand, gave the floor to Republican Rep. Doug Lamborn of Colorado, who penned an op-ed last year saying it is time to consider the idea of Israel permanently occupying the West Bank. There are definitely pockets of support for that position, but that's a foreign policy line that might not play as well in the Mojave as it does in the Negev.
Israel Hayom is skeptical about the peace process in general, with a dismissive tone that also seems to play well to its core audience at home. For example, a Dec. 27 article called "Palestinians stone bus carrying left-wing activists" begins this way: "A bus carrying members of the leftist group Breaking the Silence, which supplies testimonies critical of the [Israel Defense Forces] from soldiers and commanders to press for its political goals, was attacked on Friday by rocks thrown by Palestinians."
The article's subhead contains a quote from an Israeli politician saying, "It's a shame you don't understand the real enemy is the Arab villain, not your Jewish brothers."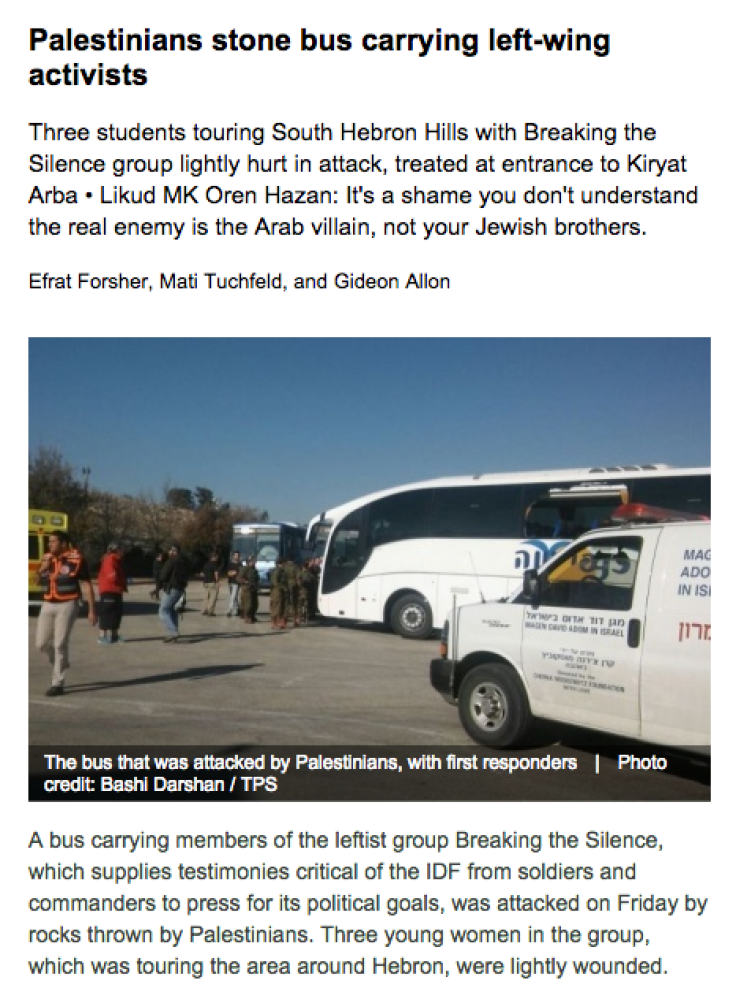 And in what seems unexplainable by anything other than supporting the pro-military agenda of the administration, Israel Hayom even lambasted rival newspaper Yedioth Ahronoth — a frequent target — for exposing the existence of a second Prisoner X in the country's jails.
Insulting journalists and political opponents actually seems to work well in the rougher-around-the-edges Israeli media — and the Donald Trump effect seems to indicate there's an appetite for it here — but it's hard to see an obvious way Adelson could successfully use that approach to boost the Review-Journal's standing in a meaningful way. In the United States, newspapers generally don't attack their way to the type of influence that can affect elections.
But Israel Hayom's tough talk and deep pockets took it to the top of the Holy Land's newspaper landscape. And there's a leading candidate for president who has also parlayed fighting words and ubiquity to the top spot in the polls. Sheldon Adelson certainly didn't pay $140 million to run a regional news outlet. He wants to make newspapers great again — or at least, the Israel Hayom definition of great — powerful and important. And he's already got the playbook.
FOR FREE to continue reading
✔️ Unlock the full content of International Business Times UK for free
offer available for a limited time only
✔️ Easily manage your Newsletters subscriptions and save your favourite articles
✔️ No payment method required
Already have an account?
Log in
© Copyright IBTimes 2023. All rights reserved.