Why Brie Larson Was Cast In 'Captain Marvel'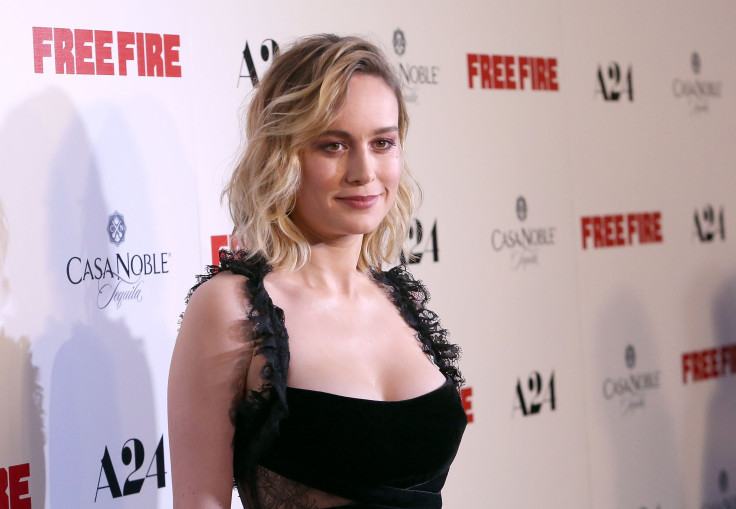 Casting Brie Larson in a Marvel movie seems like a no brainer. She's a young, talented Oscar winner, but Larson says it was more than just her abilities as an actress that won her the role of "Captain Marvel," the first female to headline a Marvel Studios' movie. She believes her personality also played a part.
"I think that's why they cast me: I have a lot of similarities to this character," Larson told Vanity Fair in the May cover story. "And they want me to bring that into the movie."
Captain Marvel, also known as Carol Danvers, is a hardworking Air Force pilot who has to fight villains as well as sexism and gender stereotypes. Larson, who worked for nearly 20 years before being recognized for movies like "Room" and "Short Term 12," also identifies as a feminist.
READ: Brie Larson know she can't please every "Captain Marvel" fan
Marvel Studios President Kevin Feige noted that anyone who was to be considered to play Carol Danvers needed to have some specific qualities. "Captain Marvel has powers that far surpass many of her heroic counterparts, and in order to bring this superhero to life and make her relatable and disarming we needed an actress with both range and humanity," Feige told the magazine. "So, like the best of our leading characters who have brought the Marvel Universe to life, Brie possesses the depth and energy that can fuse firepower, guts, and a great story."
"Captain Marvel" is sure to be full of awesome special effects and larger than life action sequences, but it sounds like Feige is determined to make sure the audience connects with Carol on a human level. That's not only why Larson was cast but also why Anna Boden and Ryan Fleck were recently chosen as co-directors.
"When we're filling a director chair or chairs, we want people who are focused on the emotional journey, the humor, the surprising twists and turns of a singular character journey, which is what 'Captain Marvel' is," Feige told Fandango. "They had the best handle on it."
As previously reported, Nicole Perlman and Meg LeFauve are still writing the script for the 2019 movie. Perlman said that they are tweaking Carol's origin story to avoid any similarities to DC's Green Lantern, so comic book fans should expect some surprises.
"Captain Marvel" is set to be released March 8, 2019.
© Copyright IBTimes 2023. All rights reserved.