How Yahoo's Mobile Ad Business Stacks Up Against The Heavyweights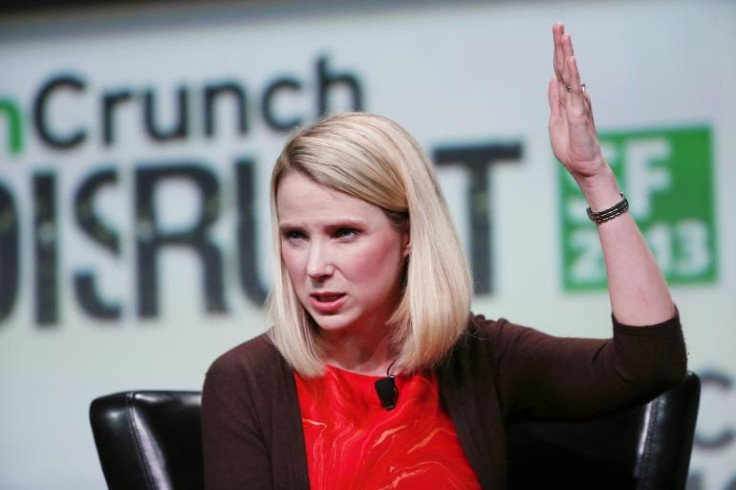 Yahoo CEO Marissa Mayer made it clear that Yahoo's future isn't about recapturing that past -- it's display ad business is down another 5 percent -- but about the mobile future. To prove it, she revealed Yahoo's mobile revenue for the first time: $200 million in the quarter and $1.2 billion by year-end.
The glimmer of hope Mayer is offering here is that Yahoo can do a version of what Facebook did two years ago -- namely, turn a desktop PC business into a company that serves and monetizes the growing world of mobile. Right now half of Yahoo's users are on mobile devices. When asked by the Wall Street Journal if she hoped to get to 50 percent mobile revenue, Mayer said, "That's the plan!"
U.S. mobile ad spending hit $10.67 billion in 2013 and is expected to grow 78 percent this year, to $19 billion, according to eMarketer. So, Yahoo is fishing where the fish are, but it's also downstream from some very big mobile players. Together, Google and Facebook gobble up more than half of the mobile advertising market with everyone else picking up the scraps.
Here's how Yahoo's competition stacks up in mobile advertising.
Google is expected to take 37.2 percent of the mobile ad market in 2014, or about $7 billion, according to eMarketer.
Facebook, which so successfully pivoted into mobile that it can rightly identify itself a mobile-first company, reported $2.91 billion in total revenue from this year's second quarter alone -- it has yet to report this year's third-quarter earnings. Mobile ads accounts for 62% of this figure, or $1.66 billion. Its relatively young mobile ad network is beyond strong and now drives more than half of Facebook's business. The latest eMarketer data says that Facebook has net $7.44 billion in mobile ad income this year.
Twitter earned $202 million from its mobile ad business, accounting for 81% of its total $250 million in revenue in the second quarter. It has so far this year made $960 million from its mobile ad business, according to eMarketer.
Streaming music company Pandora has fetched $560 million with its mobile ad business so far this year, according to eMarketer. It's something of the little kid at the table among the companies we're looking at, especially in light of Yahoo's earning $200 million in the last quarter alone -- it's an aggressive pace that will likely see Yahoo outearning Pandora.
The only other players with more than a percentage point of mobile market share are Apple (iAd) and Yellow Pages.
Assuming Yahoo can hold true to Mayer's $1.2 billion year-end prediction, it stands to be a player in the mobile ad industry on par with Twitter. This is huge for the once-great company that Mayer and so many others would love to see return to greatness.
© Copyright IBTimes 2023. All rights reserved.
FOLLOW MORE IBT NEWS ON THE BELOW CHANNELS