Hulu's 'Solar Opposites' Very Similar To Adult Swim's 'Rick And Morty,' Twitter Says
KEY POINTS
Hulu's "Solar Opposites" is very similar to "Rick and Morty"
Twitter users have mixed reactions to Hulu's "Solar Opposites"
"Rick and Morty" Season 4, episode 6 has no release date yet
Hulu's "Solar Opposites" is very similar to Adult Swim's "Rick and Morty," Twitter users say.
Hulu released a clip of its upcoming animated sitcom that will be airing on May 8. The characters and the nature of the show are very familiar because according to netizens, the show is very similar to the popular adult animated science fiction created by Justin Roiland and Dan Harmon for Cartoon Network's late-night programming block Adult Swim.
"Wait thats exactly like Rick and Morty. Like the same kind of smart grunty scientist dealing with the rest of the family. And alien, otherworldly creatures etc. I was waiting for this to turn out to be a joke," @MorawitzDaniel commented.
"Wow this new season of rick and morty looks great," another added.
"I hate to be that guy but this is just Rick and Morty," @bignuttysupreme commented.
"This looks like a copy of rick and morty," @Merman_Kumena opined.
"Solar Opposites" bears a resemblance to "Rick and Morty" because the latter's co-creator is also involved in the show. Roiland teamed up with Mike McMahan to make the Hulu show. Although many criticized the upcoming show for being too similar to "Rick and Morty," there are several who are also excited for it.
"I think people are missing the point. If it's just like rick and morty that means we get MORE or something awesome. And if it's not just like Rick and morty we potentially get something new that's awesome. So shut the [explicit] up and go pop some god damn popcorn," @FloopyNooper wrote.
Meanwhile, others complained because the characters and the feel are almost the same. One said that "The Simpsons" and "Futurama" have the same creator, but they look different enough to be their own thing. Another agreed and said that "The Fairly OddParents" and "Danny Phantom" also look different even if they are from the same creator. One fan defended Roiland saying that it's his "signature style."
In related news, "Rick and Morty" Season 4, episode 6 has no release date yet. Fans are begging the creators to release the remaining episodes of the fourth season while they are still in quarantine due to the coronavirus outbreak.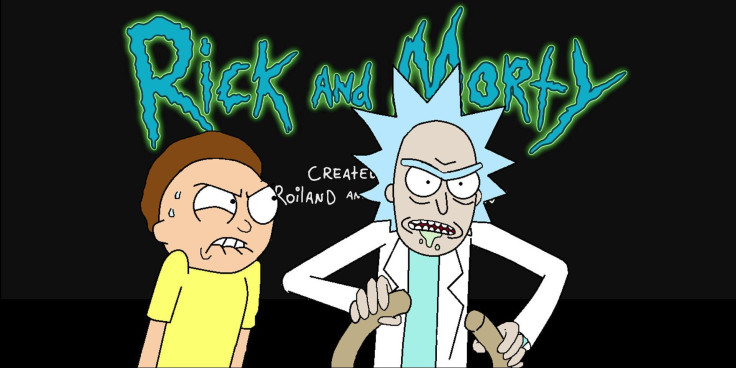 © Copyright IBTimes 2023. All rights reserved.