'Hunger Games: Mockingjay' Cast Promotes Nov. 21 Premiere At London Photo Call; See Jennifer Lawrence, Natalie Dormer And More [PHOTOS]
"The Hunger Games: Mockingjay, Part 1" is only a few weeks away from its Nov. 21 premiere. To celebrate the upcoming installment of the popular franchise based on the novels by Suzanne Collins, the cast for the third film gathered at the Corinthia Hotel in London Sunday, Nov. 9 for a photo call.
Lead actress Jennifer Lawrence, who plays Katniss, was in attendance at the London photo call despite battling a cold. However she was missing her co-star and Katniss' better-half, Peeta's Josh Hutcherson. Hutcherson, who is reportedly battling a bacterial infection, was unable to attend the event. Also in attendance were returning cast members Liam Hemsworth (Gale), Elizabeth Banks (Effie Trinkett), Sam Claflin (Finnick Odair), Donald Sutherland (President Snow) and Stanley Tucci (Caesar Flickerman).
New cast members Natalie Dormer and Julianne Moore were also on hand for the shoot. Fans of "The Hunger Games" recently got to see Dormer's character, Cressida, in action via a sneak peek video from the film. The clip showed Cressida introducing several new characters, but both Cressida and Alma Coin (Moore) were first seen in a trailer for "The Hunger Games: Mockingjay, Part 1." Dormer and Moore will have very significant roles in the two-part finale.
"The Hunger Games: Mockingjay, Part 1" will have its London premiere Nov. 10. Fans can watch a live stream of the red carpet starting at 12:30 p.m. EST (5:30 p.m. GMT) via Yahoo!, but they'll have to wait until Nov. 21 to see the movie. Fans have been buying advance tickets for weeks, and the movie is predicted to do very well at the box office.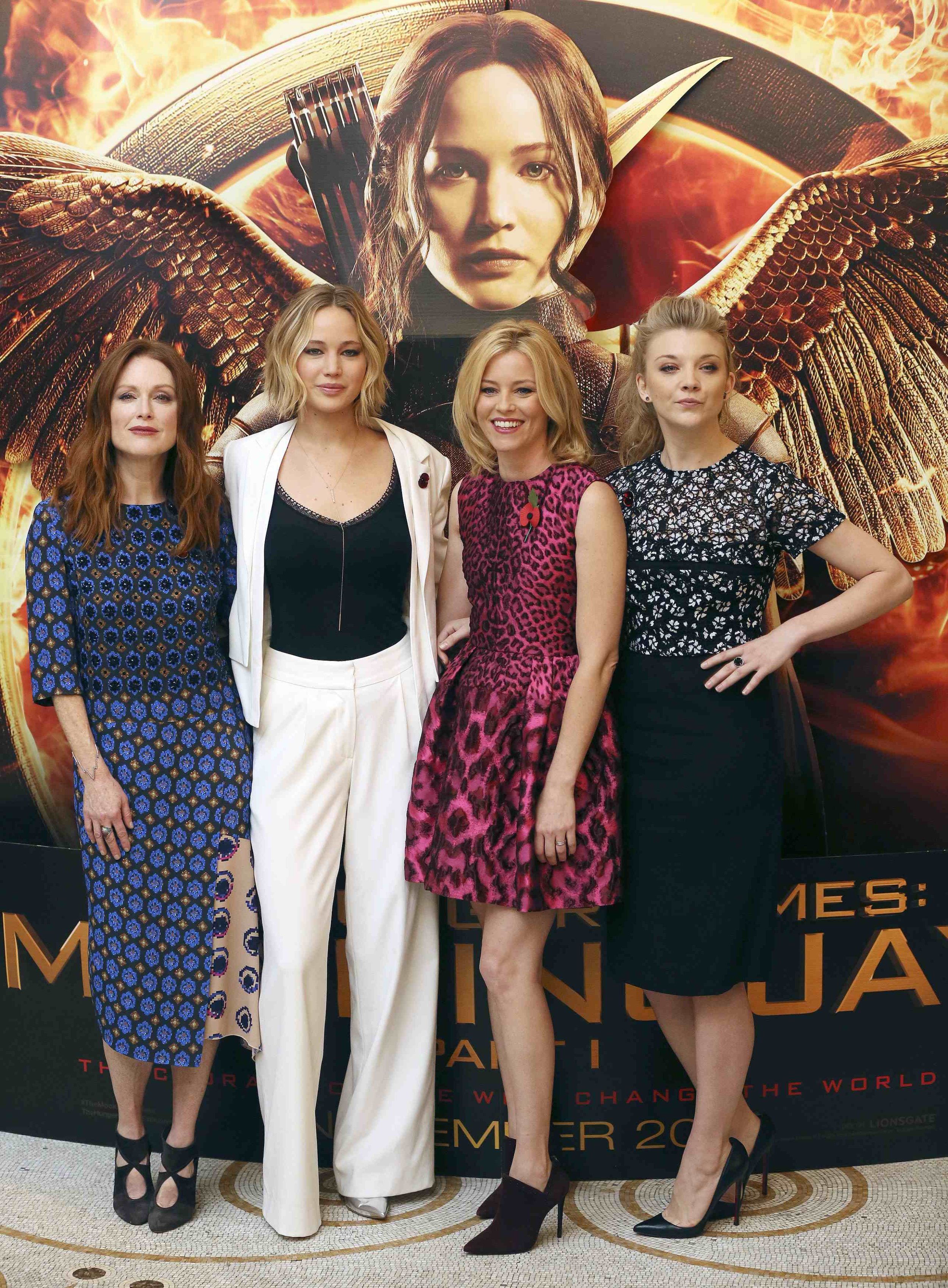 © Copyright IBTimes 2022. All rights reserved.