Hunter Biden Is 'Closest Adviser' Of President Joe, New Report Claims
KEY POINTS
Hunter allegedly boasted that he could get his father to do what he wanted by speaking with him directly
Lara Trump said Hunter being his father's adviser explains why Joe's presidency is a 'disaster'
A leaked audio file recorded Hunter boasting that Biden respected him more than anyone else
Hunter Biden is the "closest adviser" of his father, President Joe Biden, according to a report.
In an opinion piece published by The New York Post, on Wednesday, reporter Miranda Devine claimed that Hunter's friends said he often discussed Ukrainian policy and other state matters with his father during his visits to the president's home in Delaware. Devine also said one of Hunter's friends described him as Joe's "closest adviser."
The younger Biden also reportedly boasted to Tony Bobulinsky, his former business partner, that he could get his father to do what he wanted by speaking with him directly. The conversation allegedly happened while Hunter and Tony were lounging by the pool of a hotel in Hollywood in May 2017.
Devine also claimed that LA entertainment lawyer Kevin Morris is Hunter's new "sugar brother," noting that the attorney had lent the president's son more than $2 million to pay overdue tax bills and $20,000 to pay his rent in Malibu. Morris has allegedly been advising Hunter on various matters, including handling the grand jury investigation into his foreign business dealings and rehabilitating his reputation.
In response to the op-ed, Lara Trump, wife of former President Donald Trump's son Eric, said Hunter being his father's adviser explains why Joe's presidency is an "unmitigated disaster."
"This explains why Joe Biden's presidency is such an unmitigated disaster. Maybe it explains why the United States is in such a horrible position right now on so many different fronts," Lara said.
She also referred to a recording wherein a person purported to be Hunter boasted that the president will do anything he says because he "respects me more than he respects anyone in the world." The audio file was allegedly recorded on Dec. 3, 2018, according to nonprofit research group Marco Polo, which released a transcript of the recording.
The International Business Times could not independently verify the claims made in the op-ed or the audio recording.
The op-ed and Lara Trump's interview come after leaked footage showing a naked Hunter waving a handgun while accompanied by a woman in a hotel room was released online. The video was taken on Oct. 17, 2018.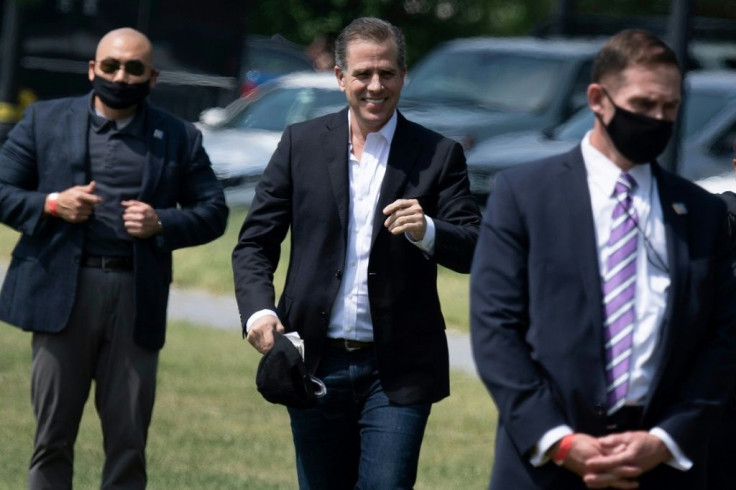 © Copyright IBTimes 2023. All rights reserved.