Hurricane Irene 2011: Storm May Spare Gulf Refineries, Easing Gas Price Jump Concern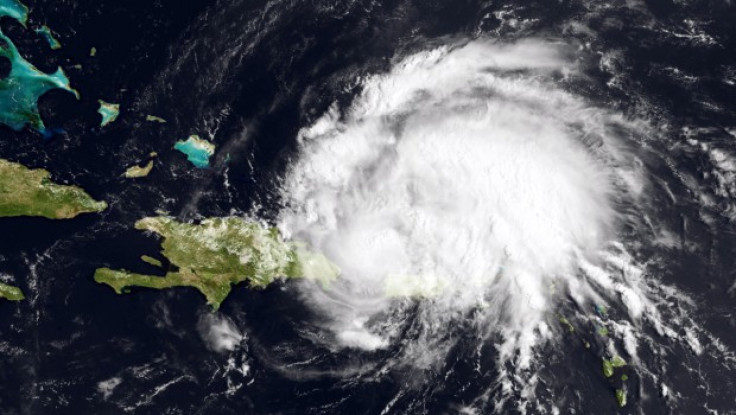 Regarding Hurricane Irene, there's bad news and good news -- the bad news is the hurricane, currently a Category 1 storm, appears to still be headed toward Florida.
The good news is, the hurricane may not get above a Category 3 storm, and could skirt up the eastern seaboard of Florida, and miss the U.S. oil refinery infrastructure in the Gulf of Mexico. And that's also good news for U.S. drivers who buy gasoline.
About 31 percent of U.S. oil output and seven percent of natural gas output is based in the Gulf of Mexico. The area also hosts many major refineries.
It looks like most of the models are looking somewhere along the east coast from Florida up to North Carolina, Travis Hartman, meteorologist with MDA EarthSat Weather in Gaithersburg, Md., told Bloomberg News Monday. As far as energy purposes it looks like the Gulf is going to get away from this one. The Gulf is probably pretty safe right now.
So far, key energy futures were unmoved by the possible threat posed by Irene.
Wholesale unleaded gasoline was down 1.5 cents to $2.82 per gallon. Heating oil was up one cent to $2.90 per gallon. Natural gas was down five cents to $3.89 per million BTUs (MMBtu).
Gasoline/Energy Analysis: Of course, the best outcome would be if Hurricane Irene made a hard right turn and went out to sea.
However, at this juncture, that doesn't appear likely. Based on the National Weather Service's projection cone, the east coast of Florida appears to be the most probable, initial strike point, followed by a run north; beyond that, it's hard to project where Irene will make landfall (or if it will).
Further, if the above storm track holds, that means the Gulf of Mexico refinery structure won't be affected by hurricane-force winds or hurricane-force storm surge, and that's good news for U.S. motorists. A hurricane in the Gulf -- and the refinery shutdowns it could cause -- could easily send gasoline prices rising 20 to 30 cents or even more, within days.
Moreover, these days, U.S. motorists need all the breaks at the pump they can get. The average U.S. price for regular unleaded is $3.58 per gallon, down about 30 cents in the past month -- but still up a whopping 31 percent compared with a year ago in August.
© Copyright IBTimes 2023. All rights reserved.