Hurricane Irene New York: Airports Slowly Getting Back to Business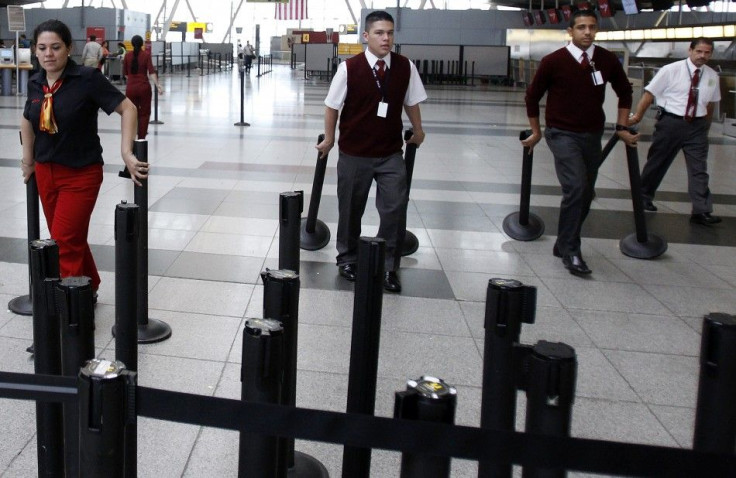 With Hurricane Irene damage less than expected in the New York area, Monday's air travel is slowly returning to normal.
According to the Port Authority of New York and New Jersey, both JFK and New opened to arriving flights beginning at 6 a.m.; however, departing flights will not begin until noon. At JFK, the AirTran Train Service opened at 4 a.m. to allow people to get to the airport through public transportation.
LaGuardia Airport resumed all normal activity beginning at 7 a.m. Most passengers should have no major issues getting to the airport, with most public transportation in the city running earlier than initially expected. However, delays still may exist on some subway and bus lines, and travelers are urged to check with the MTA to determine the status of transportation.
Despite the airports being open for business, travelers were urged to check with their respective airlines to determine the status of flights. With the entire coast taking a hit from Irene, passengers could still face hefty delays and cancelations. Although the airports are technically open for business, many flights to the New York airports have still been canceled as of Monday morning.
Before the storm, New York's three major airports-John F. Kennedy International Airport, LaGuardia Airport and Newark Liberty International Airport-suspended all departing and arriving flights by Saturday, an unprecedented step taken by the Port Authority, the agency with jurisdiction over the metropolitan area's airports. Most major airlines allowed passengers to reschedule their flights free of charge.
Since the New York area brings in more passenger traffic than any other airspace in the U.S., the shutting down of service had a ripple effect all across the world, leading to tens of thousands of flight delays and cancelations.
With JFK's proximity to Jamaica Bay, city officials were concerned that the airport could flood, thus causing delays and cancelations for days to come. But given that the airport is now open for business, these concerns obviously did not come to fruition.
© Copyright IBTimes 2023. All rights reserved.