'I Am Jazz': Jazz Jennings Yells At Parents, Forgets Ahmir On Instagram
The teaser trailer for the "I Am Jazz" Season 5 finale shows Jazz Jennings raising her voice in protest of what her parents, Greg and Jeanette, are telling her. Meanwhile, the trans teen has already made her "thank you" post for this season, but she noticeably left out her boyfriend, Ahmir Steward, from it.
In the teaser clip TLC released, Jazz appears to be extremely annoyed when her parents explain to her the disadvantages of moving out after her bottom surgery. She even yells at Greg and Jeanette when they try to stop her from making this life-changing move.
"I'm looking to create my own space. I want to clean in my own house, to keep everything organized and tidy," Jazz yells after Greg tells her that he doesn't think she should move out of their house. Jeanette then gives a shocked expression upon hearing her daughter raise her voice at them.
Jeanette lets Jazz's questionable behavior slide and calmly says that her daughter should be able to do the things she wants in their house. But then the trans teen lets out an even louder voice when she says, "I hate when you say this house … I could do it in this house because I can't do them here."
Jazz then rants about not knowing why she can't do the things she wants in her parents' house. She says there are different energies and different voices in her head and she doesn't understand why her parents can't be supportive if she wants to move out even though they are aware that this would make her happy.
However, Greg shuts down Jazz when he points out that this would be "unnecessary expenditure" on Jazz's part. Jazz doesn't drop the conversation and instead retaliates by saying that she has her "own money that I earned" and it's her right to spend it. From the looks of things, there's going to be more drama before the season wraps up.
In the previous episodes, Jazz already informed her parents that she wants to move out after voicing her desire to learn how to kiss and sexually experiment now that she's done with her bottom surgery. Fans of the show have since called out the LGBT advocate because they, too, think that it's too early for Jazz to leave her parents behind.
Many viewers claimed that Jazz is still too immature and she's being "a brat" because she always likes to get what she wants. Some opined that Jazz just wants to be sexually active away from her parents' house. Most fans agree that Jazz is rushing to make this big move, which she is likely to regret later on.
Meanwhile, Jazz has already made her "thank you" post on Instagram. Ahead of the finale, she expressed her gratitude to her family for being the "best support system I could ask for" and to her fans who have been following her story and showering her with support and love. She surprisingly forgot to thank her boyfriend Ahmir, who has been a big part of Season 5.
Jazz's post comes days after the Philadelphia native disclosed his struggles on social media. In his update, Ahmir admitted that he hasn't been happy for some time now and that he's just been hiding behind a smile and making jokes for months. He also alluded to people who suck positive energy out of him and make him feel horrible.
In the previous episode, Jazz told Ahmir that she wants a "no commitment" relationship with him. According to the Florida native, she wants to grow and explore the world with other people, but she doesn't want them to part ways. Ahmir agreed and said that he's expecting this to make their relationship stronger.
The season finale of "I Am Jazz" is scheduled to air this Tuesday at 9 p.m. on TLC.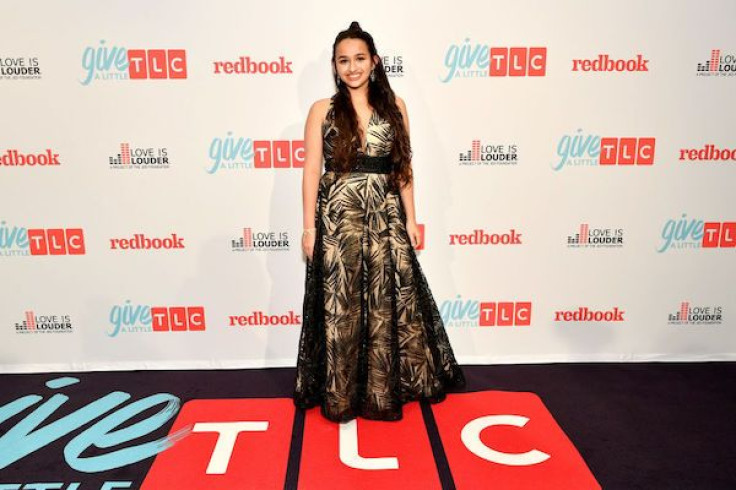 © Copyright IBTimes 2023. All rights reserved.