?I Love NY? To Lose Its Heart For New Tourism Campaign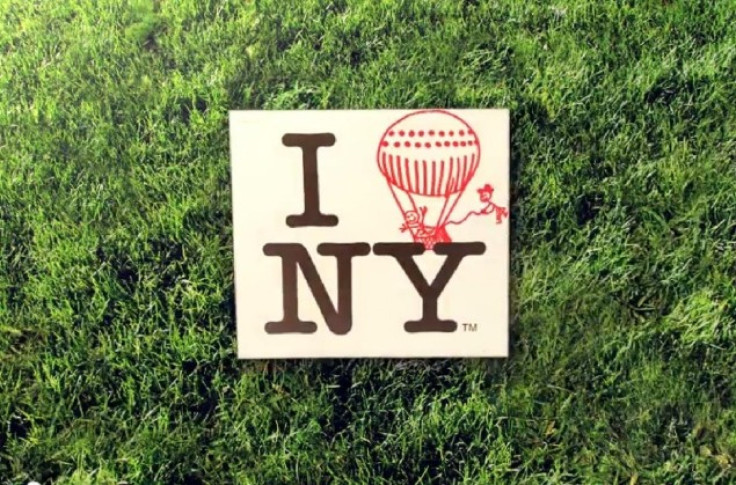 Governor Andrew Cuomo just broke New York's heart. Literally. He got rid of it. In a move some New Yorkers are calling heartless, he's replaced the iconic logo I Love NY with I [fill in the blank] NY.
Mr. Cuomo announced his intentions of putting a fresh face on the 40-year-old ad campaign Wednesday in an attempt to lure even more tourists to New York in 2012 than in record-breaking 2011. He invited New Yorkers to redraw the I Love NY symbol for an online gallery at iloveny.com.
You still have the icon but you have to bring it back to New York, Gov. Cuomo explained. You have to reimagine, you have to reenergize it.
This involves replacing the heart with symbols like a slice of pizza, beach ball, or, somewhat bizarrely, a hot air balloon.
Submissions can be sent to submit@followyourheartny.com and a select few will appear in a series of new print and TV ads and social media campaigns on Facebook, Twitter, and YouTube.
Print ads will adorn New York City taxis while the TV ads promoting summer tourism destinations will air in upstate markets as well as in Connecticut, Cleveland, Philadelphia, Toronto, and Montreal.
Tourism is vital to the economy of our state, supporting nearly 500,000 jobs and generating tens of billions of dollars in revenues for the state and businesses, Gov. Cuomo added. This campaign reinvents one of our state's great assets -- the 'I Love NY' icon -- which is known the world over as one of the most successful advertising symbols ever. This campaign brings that icon to life in order to highlight all of the things people love about New York.
But some New Yorkers aren't buying it. In a scathing review in the New York Daily News, columnist Kenneth Lovett compared it to an elementary school project where kids draw what they like most about their state.
Replacing the heart ... with drawings of things like pizza slices and beach balls for the sake of modernization is like slapping tattoos on the Statue of Liberty to keep up with the trends of the 21st century, he argued.
The campaign also drew criticism from Milton Glaser, who designed the original logo.
I don't understand it, he told the New York Post. I saw one that said 'I Pizza NY,' I don't get it.
The idea was the brainchild of advertising firm BBDO North America. David Lubars, the organization's chairman and chief creative officer, argued that the original logo has been co-opted by literally the rest of the world.
'I Love NY' hadn't been used on TV in more than three years, he explained, saying that it's been hijacked by scores of other countries and cities. Under Governor Cuomo's leadership, we took that one-of-a-kind icon and made it even more dynamic in order to match the dynamism and diversity of New York. By asking the public to sketch what they love most about New York, we are demonstrating that New York State is an amazing place with so much for everyone to love -- events, locations, icons, and activities.
The revamped I Love NY ads are part of a $5 million tourism marketing campaign within the larger New York Open for Business, a $50 million statewide business initiative. The I [fill in the blank] NY campaign is expected to expand beyond the summer to feature other destinations in the fall and winter.
The launch follows a recent report from Tourism Economics claiming that direct spending by tourists in the state in 2011 was $53.8 billion. That's an 8 percent growth in annual statewide tourism and it helped put New York at pre-recession levels -- though it still lags behind California and Florida in terms of the size of its tourism economy.
Check out the promotional videos below:
© Copyright IBTimes 2023. All rights reserved.