IBM Nano-Photonic Chip for 'Big Data' Transmission Near Commercial Shipment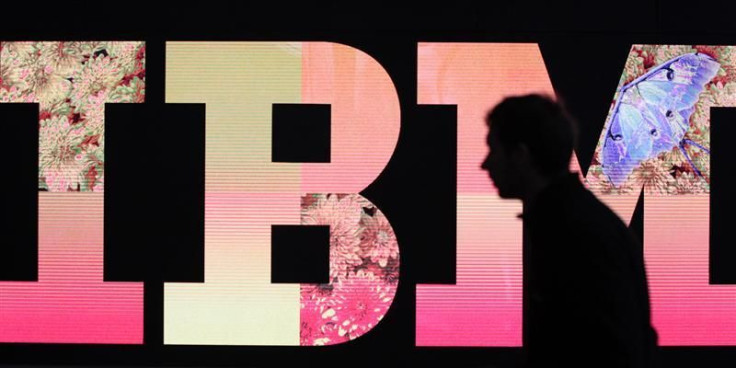 Breakthrough research at International Business Machines Corp. (NYSE:IBM) has led to commercialization of new chips that merge optics with electronics to speed fast transmission of "big data," said a principal researcher.
Using techniques that integrated new nano-photonic technologies into conventional silicon chips, IBM Research has now successfully devised wave-length division multiplexors that can transmit a much as a Terabit, or a trillion bits of data.
"We have developed the technology and it's ready for shipment," said Solomon Assefa, the research staff member for silicon nano-photonics at IBM's Watson Research Center in Yorktown Heights, N.Y.
Assefa declined to discuss future commercial development but noted that the chips, combined with fiber-optic networks, could use optics to multiply transmission of all kinds of data, including voice and video, hundreds of times faster than today.
Later this week, Assefa, who holds a doctorate in physics from Massachusetts Institute of Technology, is scheduled to discuss his findings at the International Electron Devices Meeting sponsored by the Institute of Electrical and Electronics Engineers in San Francisco.
The IBM researcher said many other technology companies are exploring the same sector but with different approaches. Intel Corp. (NASDAQ:INTC), the No. 1 chip company, has developed a multichip approach to optical communications that requires more room than IBM's integrated solution, he said. Intel researchers aren't presenting in his session.
Another company, private Xtera Communications Corp. of Allen, Tex., has devised a comparable solution, Aseffa said. The venture-backed company has been selling products for wide-area optimization and 100 Gigabit equipment for networks.
Assefa said IBM has received more than 50 patents for its proprietary technology and has spent most of the past two years transferring it to the manufacturing process.
"We've developed the technology. It's ready and will have a huge impact," the researcher said, declining to specify when IBM will start shipping multiplexing equipment with its added capabilities.
With its internal IBM Microelectronics division, IBM, based in Armonk, N.Y., is among the world's top semiconductor manufacturers, allocating the vast majority of its output for internal use. But it also sells chips for industrial and commercial products, such as the Wii system from Nintendo Co. (PINK:NTDOY).
Shares of IBM rose 73 cents to $192.68 in late Monday trading.
© Copyright IBTimes 2023. All rights reserved.
FOLLOW MORE IBT NEWS ON THE BELOW CHANNELS