IBM Sets New $4B Financing Push With Mobile App For Business Clients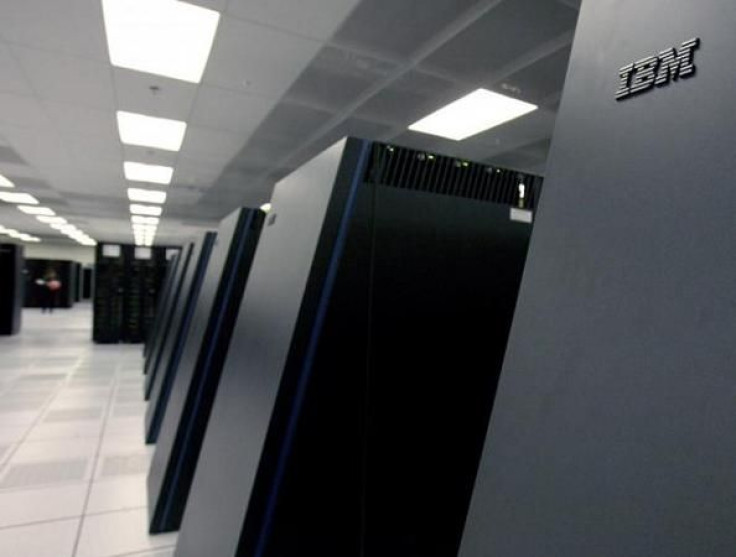 International Business Machines Corp. (NYSE: IBM), the No. 2 computer company, announced a new $4 billion plan to provide financing for businesses which includes a mobile app to apply for loans.
IBM Global Financing, part of the Armonk, N.Y.-based company, quadrupled the cash in the latest plan after an earlier one led to 6,800 business clients snapping up a $1 billion cash line in 12 months instead of the expected 18 months.
"Finding capital for a new business or idea is almost always challenging," said Mark Hennessy, general manager for IBM Global Partners and Midmarket. "IBM provides the right foundations and resources to our global system of partners."
While the financing is obviously intended to stimulate sales of IBM products, the company earlier this year launched what it called "PureSystems," a campaign intended to promote interoperability with non-IBM products customers may already have installed.
An IBM representative confirmed that's the case.
Separately, IBM Financing said small- and medium-sized businesses can apply for a piece of the $4 billion using a new mobile app for both Android and iOS phones in the U.S. this month and starting in China in January. The app is good for contracts as high as $500,000, the company said.
Users have to be part of IBM's Business Partner network to access the app but it's intended to provide instant OK for financing. Ed Abrams, VP for midmarket business and global business, said the mobile app should also be available worldwide next quarter.
While most technology companies such as Hewlett-Packard Co. (NYSE: HPQ), the No. 1 computer company, have financing units intended to spur sales, few have announced such a large effort or a mobile app like IBM.
IBM reported cash and investments exceeding $12.2 billion as of Sept. 30. Revenue from global financing activity declined 9 percent to $472 million from $520 million a year earlier, only a fraction of overall revenue of $24.7 billion.
Gross profit from financing, though, was nearly 46 percent, the second-highest sector after software, where the gross profit was 88 percent.
Companies such as Gracious Home, the private New York-based retailer of luxury home products tapped the earlier financing with IBM Business Partner VAI to install a business analytics system to study customer preferences.
"Technology is going to stimulate the growth, the success and the profitability of our customers," said Abrams. "The whole point is for them not to manage technology but to allow them to be the businesses they were meant to be." Providing product financing at rates set at 0 percent for the first 12 months is intended to compete with bank financing, he added, as well as make getting it faster.
Tool developer Bishop Co. of Whittier, Calif., worked with IBM Business Partner Zobrist to develop a website for garden tools and landscape products for professionals that helped double annual sales, the company said.
Shares of IBM rose $1.84 to $185.85 in Thursday trading, abour where they started 2012.
© Copyright IBTimes 2023. All rights reserved.