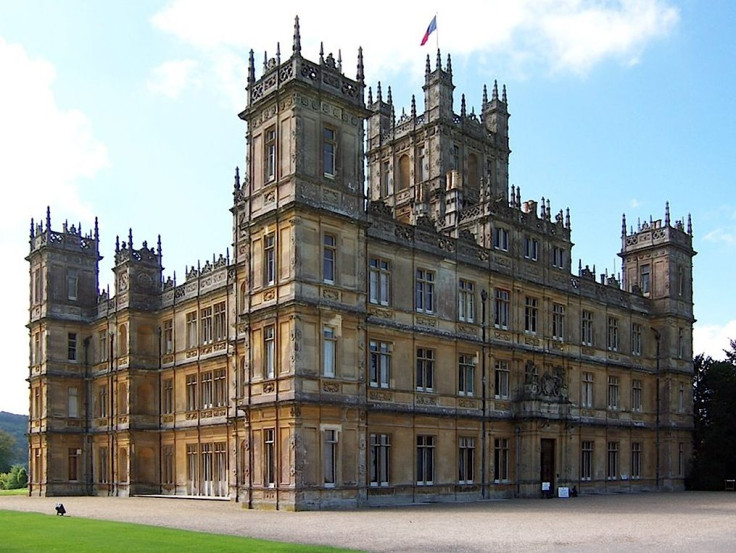 This week, I wrote about how Hollywood is creating a whole new class of tourists. These "set-jetters" are planning travel around their favorite films and television shows. It's why New Zealand has become one of the hottest destinations in the last decade (thanks to "The Lord of the Rings") and how Albuquerque, New Mexico, is now a big draw for international tourists (owing to the infamy of Walter White in "Breaking Bad"). In fact, in 2014 more than 45 million international tourists chose a destination primarily because they saw a movie or TV show filmed in that country.
I also talked to Gretchen Kelly, the publisher of TravelHushHush.com and the veritable authority on set-jetting. Kelly has traversed the globe checking out the sites in some of the world's most popular films and TV shows, but her first movie journey a decade ago was a favorite. A lifelong fan of "Lawrence of Arabia," Kelly crossed the Wadi Rum desert valley in Jordan on a camel -- all while listening to the "Lawrence of Arabia" soundtrack.
"It was a peak moment for me, listening to that famous music, sitting atop a camel, just as Peter O'Toole did," she says.
I asked Kelly what advice she had for would-be set-jetters. Her response? Immerse yourself in the experience of your favorite films or shows.
"I love trips where you get to do something that the person in the movie or TV show did," she says. "If you're going in the steps of a big movie, like 'Lord of the Rings' or any of the Disney films, there are a lot of tours to choose from. But I prefer for people to pick the shows and movies they're most passionate about -- the ones they really love. If you had to play one character on one show, what would it be? That's the show or film you need to go in the tracks of, even if it's some old-school cowboy thing. That's the best way to do set-jetting."
Diehard "Game of Thrones" fans Kyle Gray and Christine Ho did just that last summer, creating their own tour of Northern Ireland and Croatia based on filming locations of the hit HBO drama. Ho told me she spent about 10 hours researching the sites before the trip, and the couple re-created and photographed several scenes from the fantastical series during their trip.
Don't have that kind of time? I've rounded up five films and shows in the zeitgeist right now -- and how you can plan to "set-jet" around them.
Newport, Rhode Island
Obviously, the British drama "Downton Abbey" is set in the U.K., and you can certainly visit Highclere Castle, which serves as the facade of the famous mansion in the show. But you might also try the Servant Life Tour at the Elms mansion in Newport, Rhode Island. Newport's mansions are right out of the Gilded Age preceding the period featured in "Downton," and one is even the home of Lady Mary's American grandmother, played by Shirley MacLaine. This tour highlights what it was like to work as one of the servants of Newport during the relevant period -- and explores the same themes as in Julian Fellowes' hit show.
The Pacific Crest Trail
Reese Witherspoon's character in the film "Wild" finds herself during a thousand-mile trek on this famous trail that stretches from Mexico to Canada. You don't have to spend months hiking to get a taste of the experience, though. There are plenty of day hikes featured on the Pacific Crest Trail Association's website, which has seen an explosive 485 percent increase in traffic since the movie came out.
Norway
The Walt Disney Co.'s "Frozen" may be an animated film, but it was inspired by real destinations in stunning Norway, the "Land of the Midnight Sun." And that's created a boost of 32 percent in American visitors to the country, according to its tourism board. If you want to see the land of Princesses Elsa and Anna, Adventures by Disney offers an 8-day, 7-night trip that takes you through the stunning fjords and charming towns of Norway.
Iceland
Want to go "beyond The Wall" a la Jon Snow in "Game of Thrones"? There are plenty of tours that can help you unlock the mysteries of the land beyond the Seven Kingdoms. One tour company offers a trip with a guided tour of film sites led by the same person who guided the "Game of Thrones" crew during its filming. If you'd rather plan your own trip, there are a number of day tours you can embark on while you're there.
Albuquerque, New Mexico
The largest city in the "Land of Enchantment" also happens to be the setting of Vince Gilligan's blockbuster series "Breaking Bad" -- and the new spinoff prequel "Better Call Saul." There are plenty of tour companies offering tours of "Breaking Bad" sites -- you can go via trolley, bike or even replica RV, complete with bullet holes in the door. But if you want to do it on your own, the city's tourism bureau offers information on all the famous filming sites, so you can get your own selfies in front of Walter White's house or the real-life Los Pollos Hermanos.
© Copyright IBTimes 2023. All rights reserved.